What is Prezi?
You might have seen lots of Powerpoint Presentations already. Those are great, but you know what's even better? A Presentation that moves! With Prezi, you can create super cool stories and actually have your viewers move through it. You can move from item to item, zoom in and out, and much more.
Why is Prezi so much fun?
With Prezi, you can make presentations that really leave an impact on your classmates. It looks super cool and they won't easily forget it. They might even be a bit jealous and ask you to teach them how to do it.
On top of that, it's very easy to do. There are lots of templates to work with that look very nice, or you can start from scratch. Just take a look at this one for inspiration:
How to use Prezi
Surf to https://prezi.com/signup/public/ to get started. You will first have to make an account, so you can log in.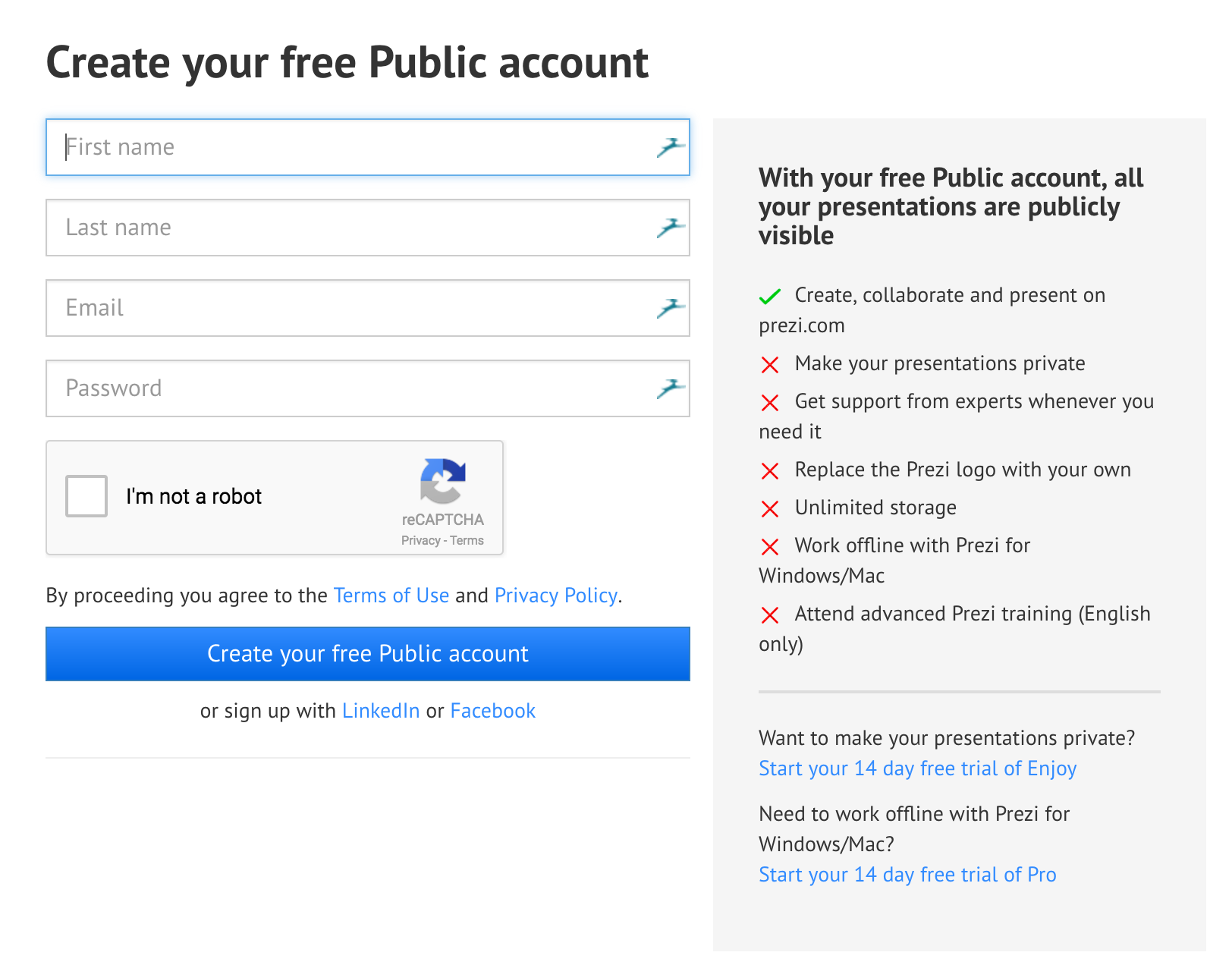 You don't need to fill in your real name, just use a fake screen name if you like. Fill in your email address and choose a safe password to protect your account. Take a look at the Cast-Iron Password guide for help. Next, you should click on the Student button, to show that you're still in school. If you're a teacher, you can of course click that   
Prezi has created a nifty intro for you to get to know the platform. It contains tips and tricks to get started and you will learn a lot.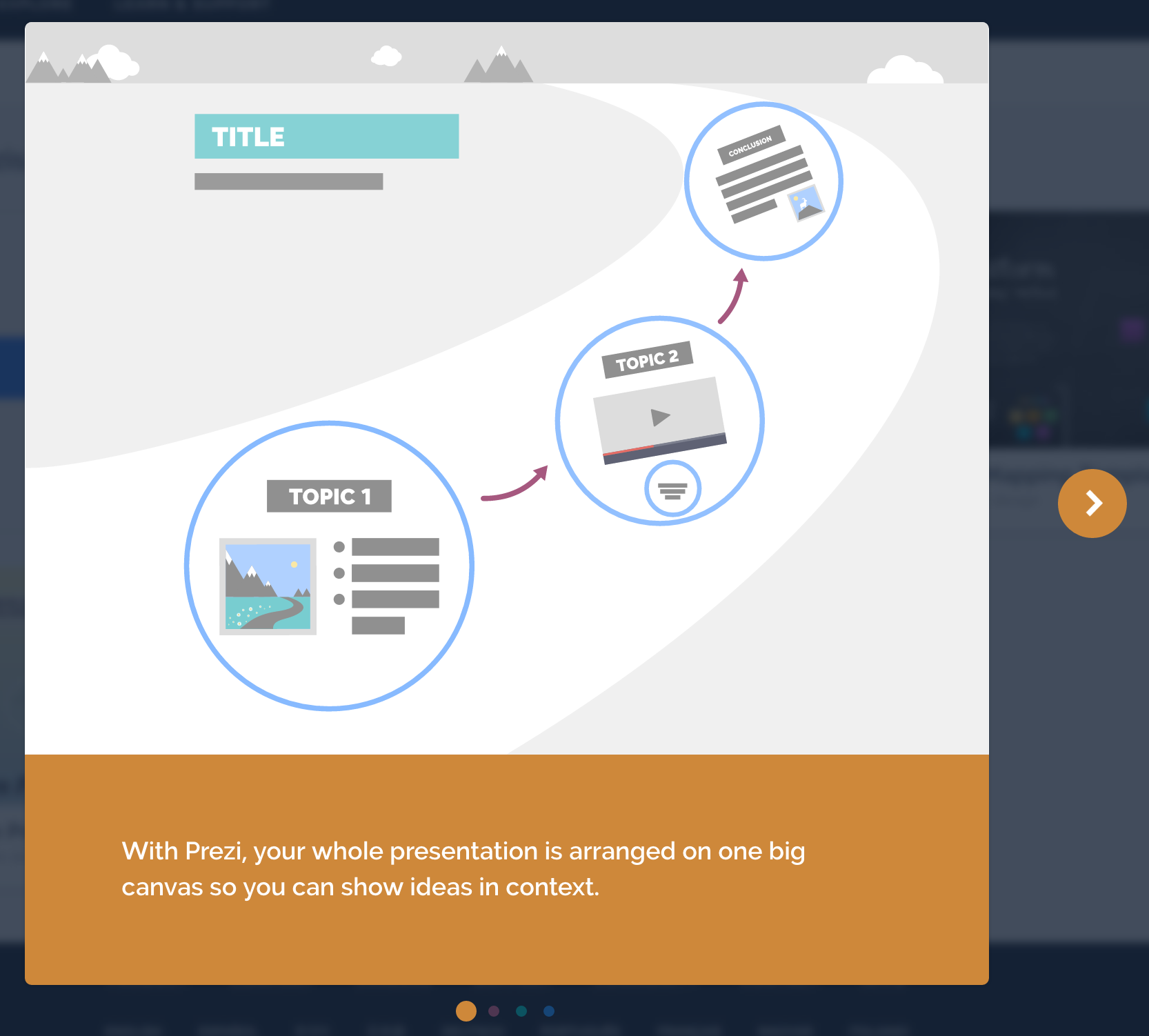 After the tutorial, press the Start Creating button to really get started. You will receive more hands-on tips on where to click and what to do to make an awesome presentation yourself. 
Once you're done, just press the Present button to continue. That way, you can immediately show off your work on the big screen. Or you can press Share to share it with your friends or post it on the sCool practice platform. Just copy and paste the link, so you can add it like a video.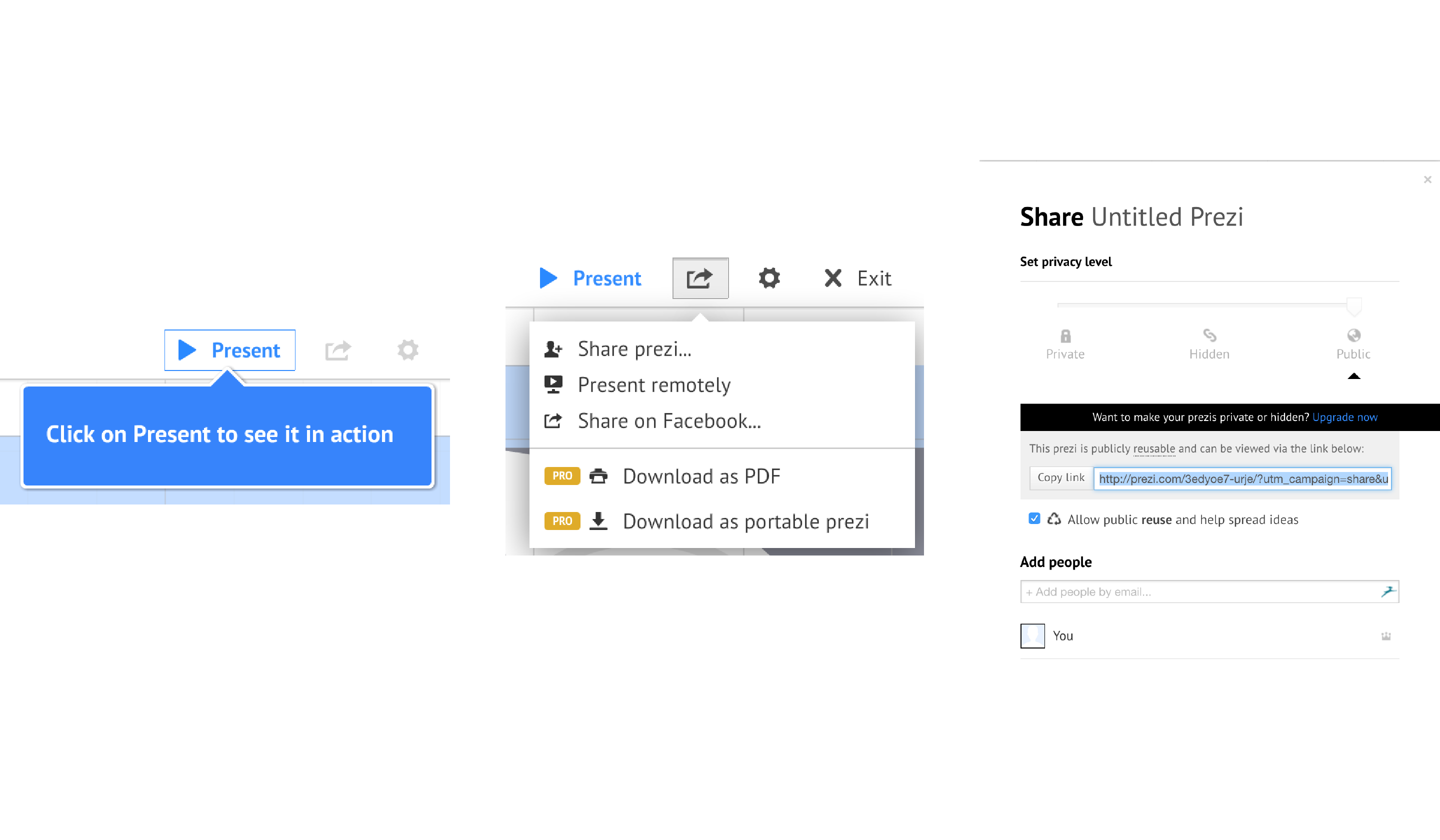 Prezi in the Classroom
Prezi is a great tool to make any presentation more lively, either by yourself or your pupils. Often one of the children in your class will know this tool and can help to the others get started.
Especially visual learners will love to support their book reports, history presentations or recitals with this. You yourself can use it to spice up your lessons and increase attention.  
514

views

0

previews

1

version
Avg. Rating:

Posted By:

Karen Mouws

January 20, 2017

Versions:

v.1
---