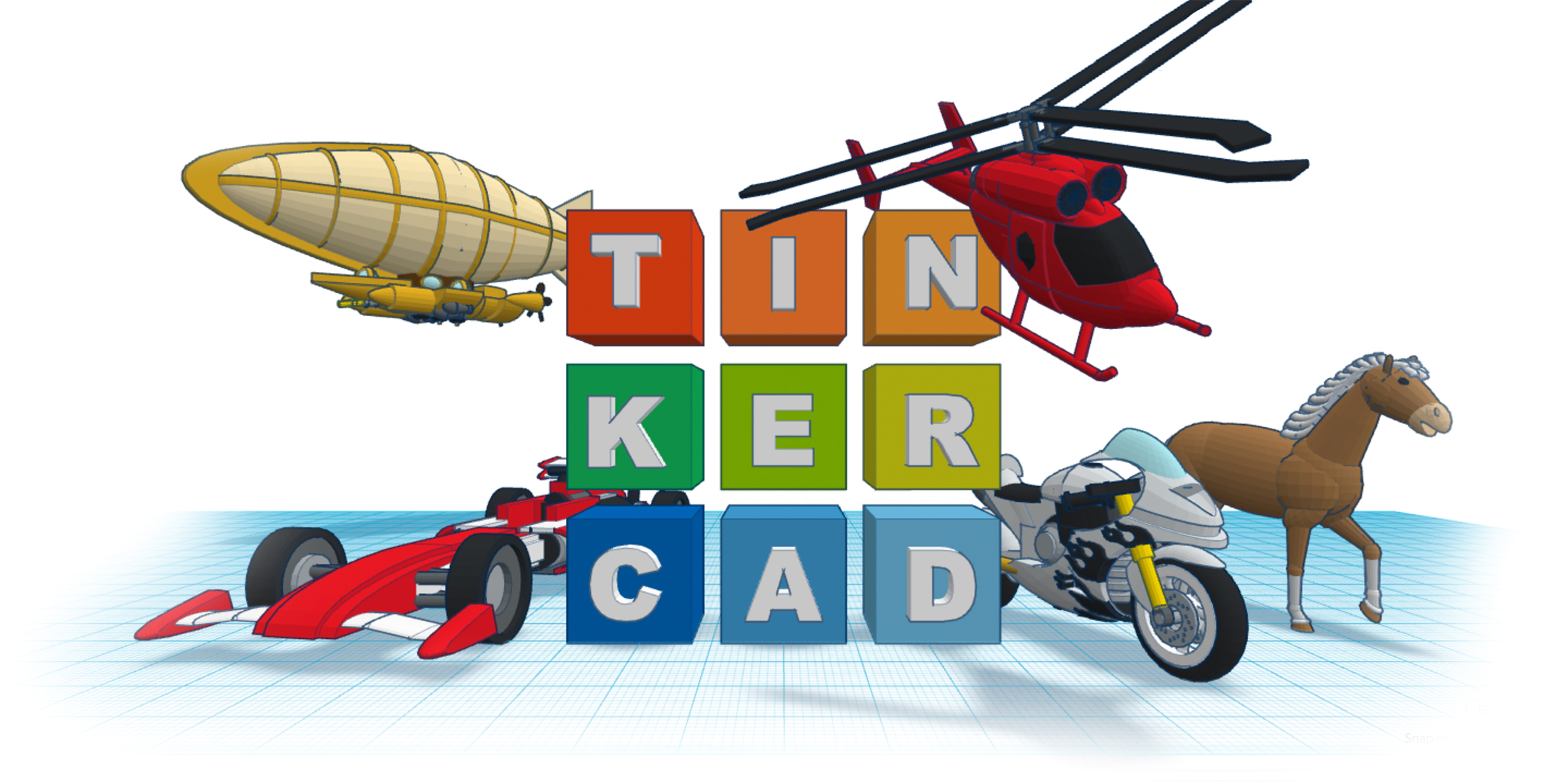 What is TinkerCAD?
TinkerCAD is a piece of computer software that you use to create cool 3D drawings. You do this by putting different shapes of blocks together and melting them into one whole shape. You will end up with a genuine object, such as a house built with a cube and a pyramid on top of each other. 
But the objects don't just have to stay on the screen: you can make them real! You could for example draw a nice pair of sunglasses with TinkerCAD and then have them printed out with a 3D Printer. The result will be a super cool pair of sunglasses that you can wear next summer. 
Here you can see an example of some keychains we designed for sCool and printed out. The sCool team now proudly wears them on their keyrings wherever they go.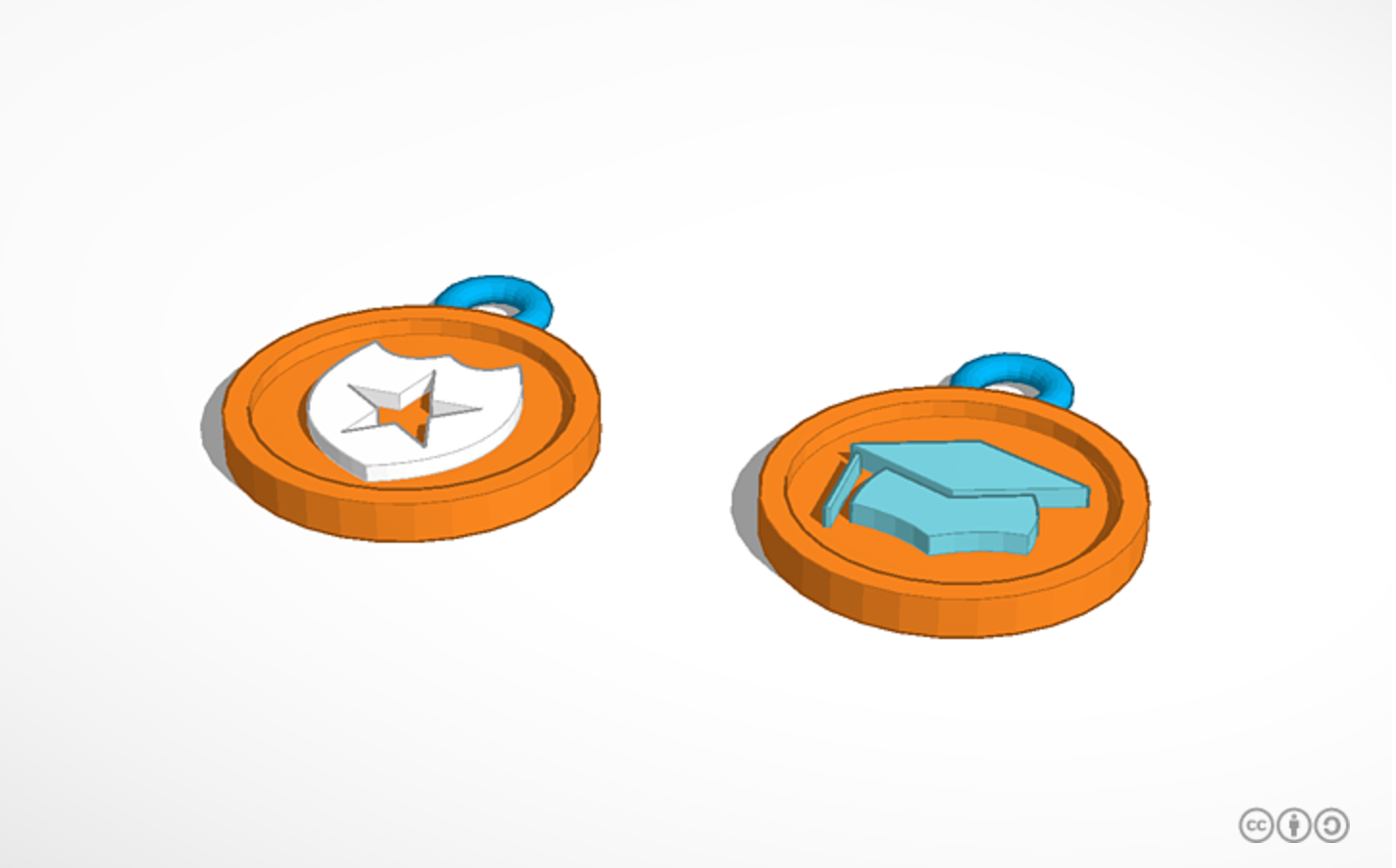 Who can use this program?
This program is great for anyone that wants to learn how to draw in 3D. It's so popular because it's extremely easy. You can compare it to building with digital building blocks, just like you did in kindergarten. Even young children can get started with a bit of help from a parent or a teacher. If you work together, you can create the coolest 3D objects. 
You do have to be 13 years old to create an official account. If you are younger than 13, you can still create an account for children. You have to fill in the email of one of your parents as well. That way they can give permission to the company for you to use this program. 
How to use TinkerCAD?
You can use TinkerCAD in two ways: you can either start drawing from scratch or copy and edit an existing design. TinkerCAD has a sister website called Thingiverse, full of objects you can use to get started. Just download the object you like with the Download this thing! button. Open the object and press click with your right mouse button to select the copy option. Go back to TinkerCAD and paste (again with your right mouse button).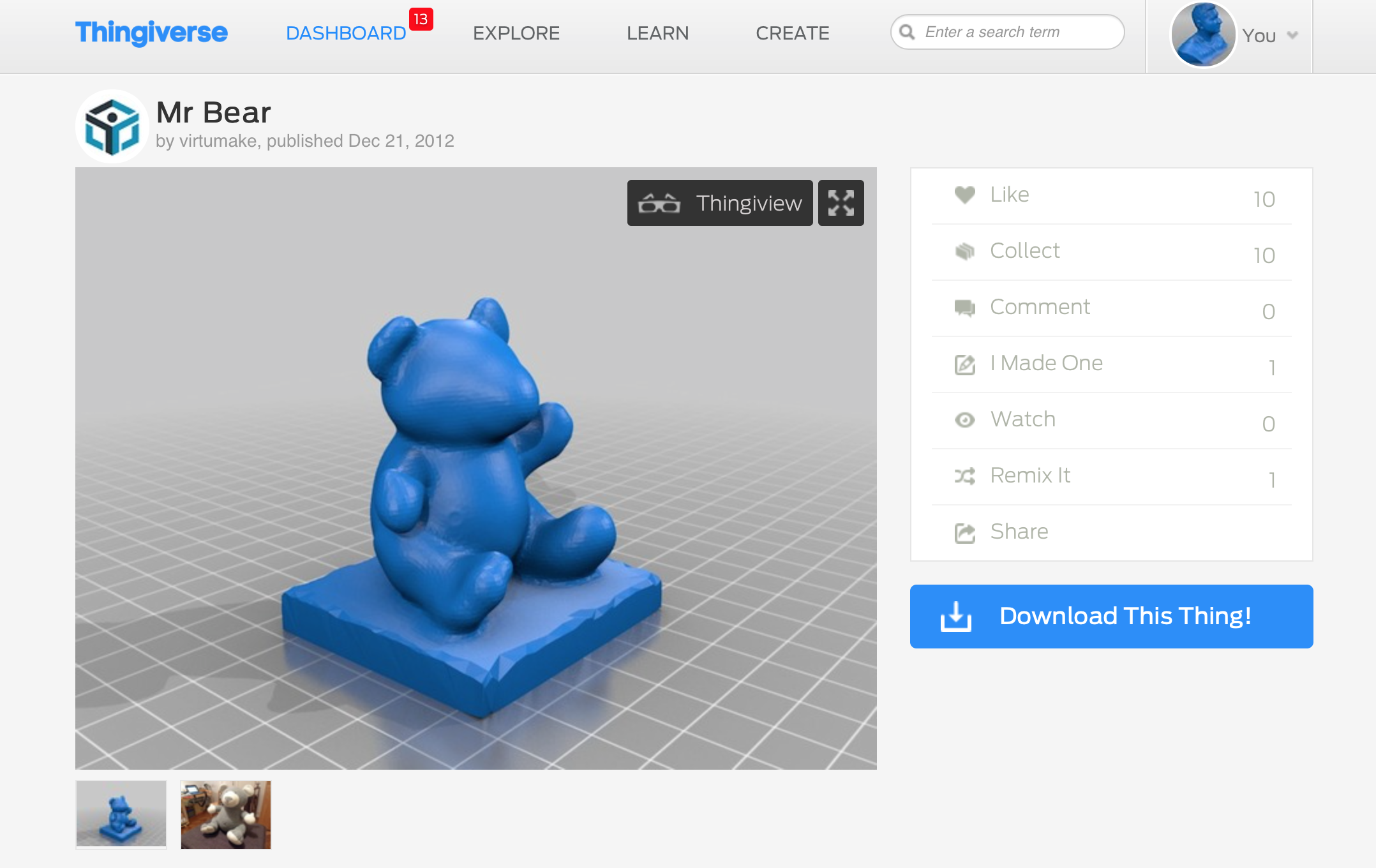 The other way is of course to start creating objects from scratch. If you choose to do that, you can create whatever crazy or fun design you have in your mind. That way, you can make your imagination come true in real life. 
Once you have created your account, TinkerCAD has a fun tutorial to teach you how to start creating your own objects. It's really not that hard and they explain everything step by step. With every step, there is a small task to perform to see if you got it right. That way, you'll be a genuine 3D designer before you know it. 
If you still have some questions after the tutorial,you can surf to these resources 'Get Started in TinkerCAD' for more help. You will find more step-by-step explanations on the basics.
How to make a TinkerCAD account
 Surf to the website and click on the 'Sign up' button. You will find that one at the top of your screen. 
Fill in your date of birth and your country. Afterwards, you click on the next button. 
Fill in your email address and choose a strong password. Don't forget to check the Cast-Iron Password guide to makes ure you pick a strong one! If you are younger than 13 years old, you will also have to fill in your parents' email, so they can give permission for you.
Click on the Create Account button to finish up. Now you can get started with TinkerCAD and become a real 3D Designer!
What do you have to be careful for?
When you download an object from Thingiverse, to use and edit it for yourself, you still have to be polite. You should always give credit to the original designer. He or she spent a lot of time creating this object and you shouldn't just steal their work. 
If you want to print out your object in the real world with a 3D printer, you should always ask your parents. If you have one of those 3D printers at home, they can help you set it up. Otherwise, they might be able to help you look for a printer nearby you can use, for example in a local Makerspace. 
TinkerCAD and 3D in the classroom
3D drawing, designing and printing are great for STEM-lessons. TinkerCAD is an excellent introduction in the world of 3D and to help children develop their spatial awareness. You can spend a lesson creating a personalised keychain -for example with the pupils' names- and having them 3D print it. You can contact a local Makerspace or 3D Hub for help. Maybe your school or a neighbouring one even has a 3D printer at your disposal? 
Videos
Introduction to TinkerCAD
3D printer in action:
Would you like to see a real 3D printer in action? Here's a sneak peak by the sCool Team. 
4,202

views

0

previews

1

version
Avg. Rating:

Posted By:

Karen Mouws

January 20, 2017

Versions:

v.1
---