What are Word Clouds?
The name says it all: a word cloud is a cloud full of words. You use them to collect words around a topic in a fun way, for example on trains or media literacy. With this fun tool, you can easily create your word clouds.
Why are Word Clouds so fun to use?
With Word Clouds, you can represent your topic in a really pleasant way. When you for example have to write and present a report on a book, you can make a colourful collage of all the keywords for that book.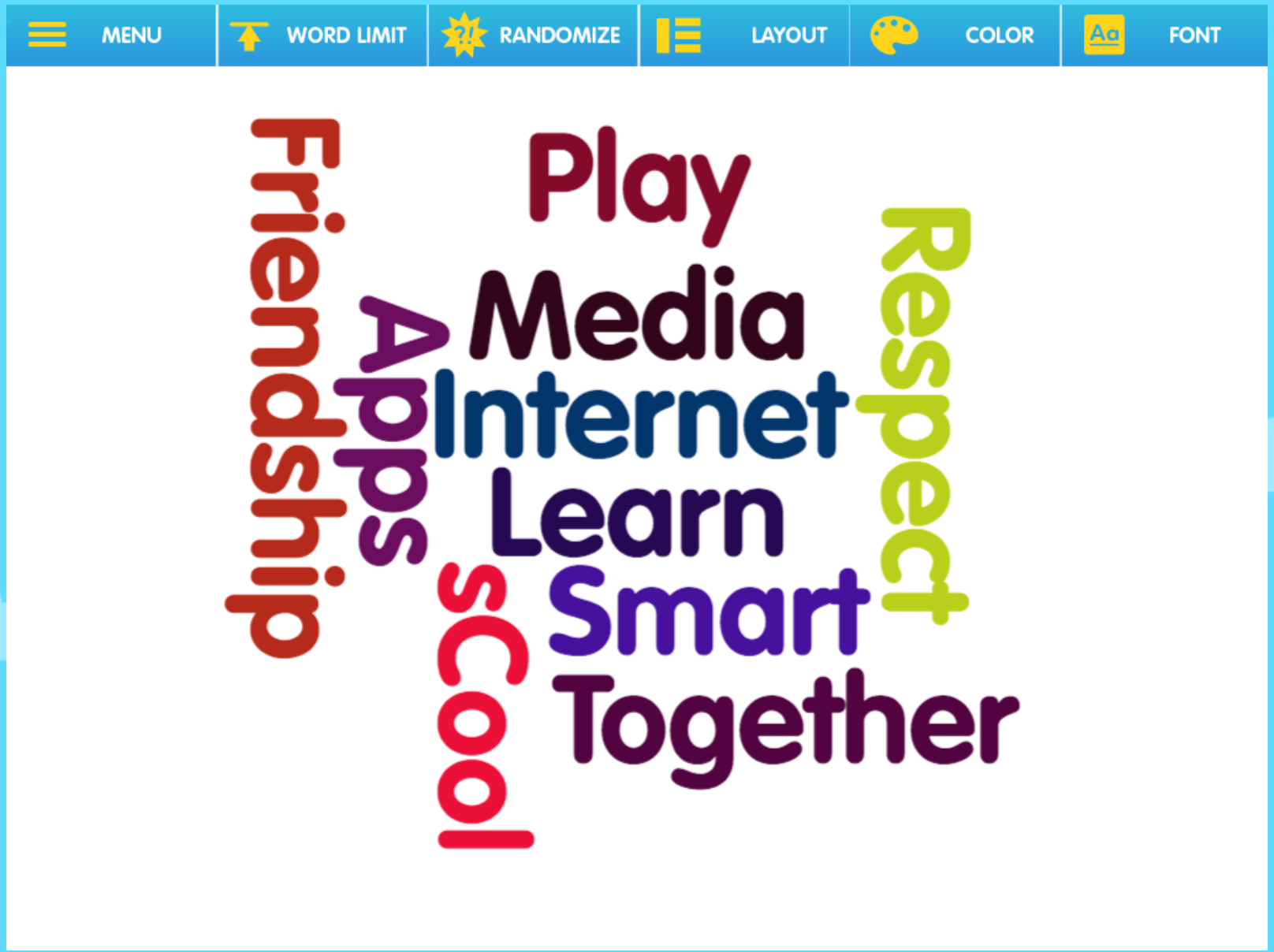 How to create a Word Cloud
Surf to http://www.abcya.com/word_clouds.htm to get started with your own Word Cloud.
Press start and then fill in all the words you want on your cloud. Just write them below each other. Press the Create button at the top, to generate your cloud. 
Once your Word Cloud is ready, you can edit it. You can change the layout, the colours and the font the letters are in. 
Press the Menu button when you're finished editing the look and feel of your Word Cloud. Click on Save to download your image; or print to print it out on paper.  Now you can use it in a powerpoint, a video, upload it to the sCool practice platform as a picture and so on.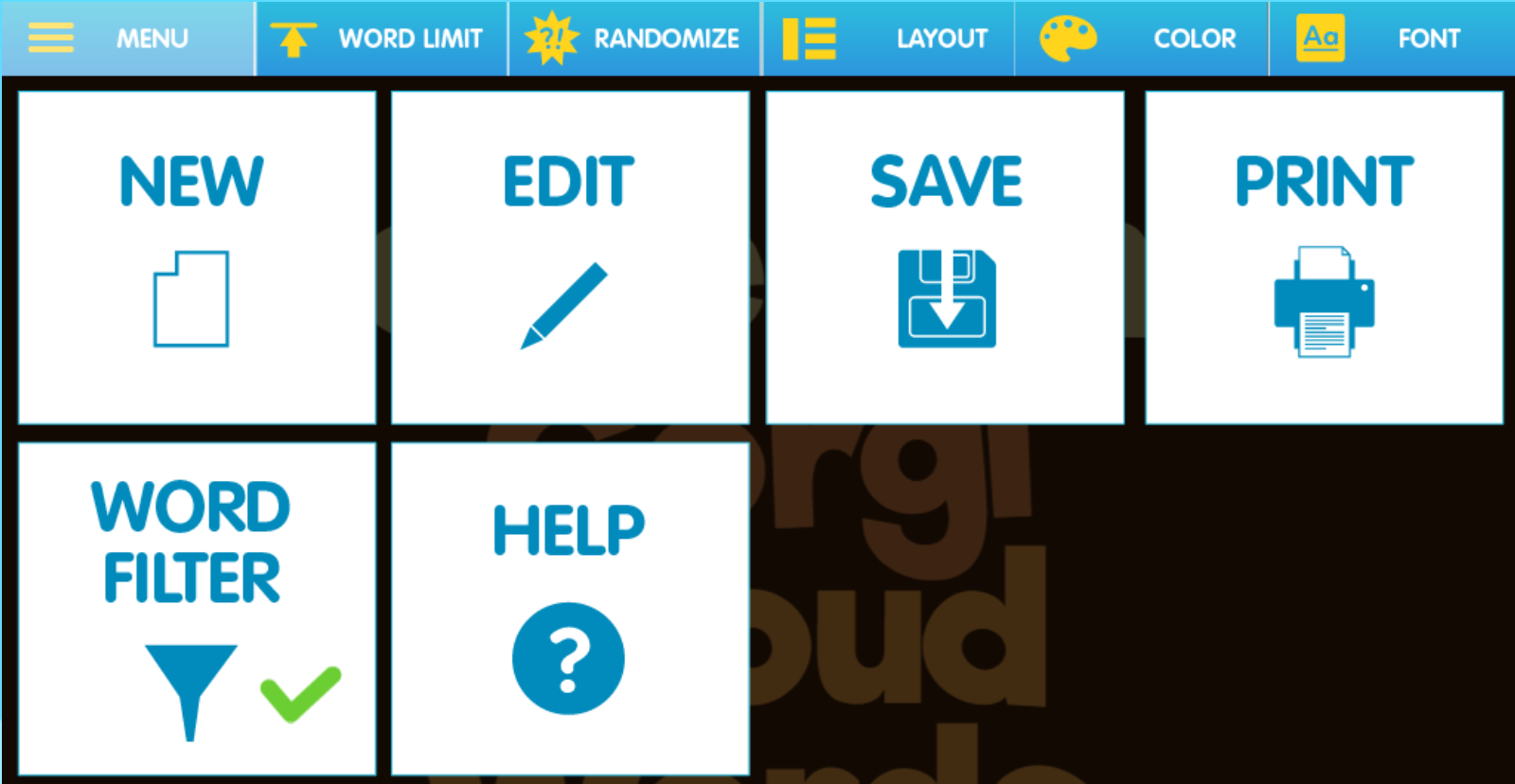 Word Clouds in the classroom
Word Clouds aren't just more fun to look at than a list, but they also make a great thinking and learning tool. They can be used to help children create a summary of a book, history lesson, movie and so on. Pupils first have to think about what keywords are important and why. It is a first step towards other methods of summaries, such as mind maps or written recapitulations. It helps them structure their thinking and makes learning easier. 
You can give word clouds a prominent place on the sCool practice platform during theme weeks or pin them to the classroom wall. 
556

views

0

previews

3

versions
Avg. Rating:

Updated By:

Karen Mouws

January 20, 2017

Posted By:

Karen Mouws

January 20, 2017

Versions:

v.3
---