What is Pinterest?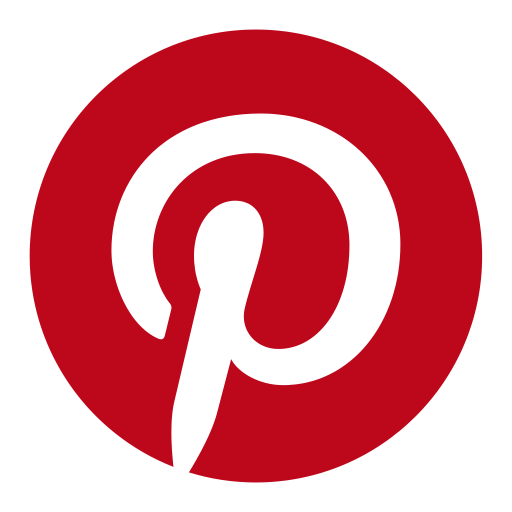 Pinterest is the biggest social bulletin board on the internet. It is thé place where people collect pictures of what they love and what inspires them. Those sneakers they're dying to buy, a fun drawing by their favourite artist, fabulous kinds of hairstyles to try out and so on.
Everyone can make their own board to gather thoughts, ideas, interests and favourite stuff on. That is called pinning. Just like you would pin that poster of your favourite singer on the wall, but this time with virtual thumbtacks or pins. It gets even better: you can share these boards with your friends and start collecting images together. 
You do have to pay attention. Pinterest is an actual social network and it's always open. You can become friends with others, but everyone can see your profile information. You also have to be 13 years old and older to participate. 
Why is Pinterest so popular? 
Because it's plain fun, of course. Pinterest is the ideal place to collect your ideas and return to them later. Or to create a wishlist for your birthday, filled with fun suggestions for your friends to choose a present from. Many people create boards together with their friends, so they can start collecting and sharing images about their hobby, such as drawing.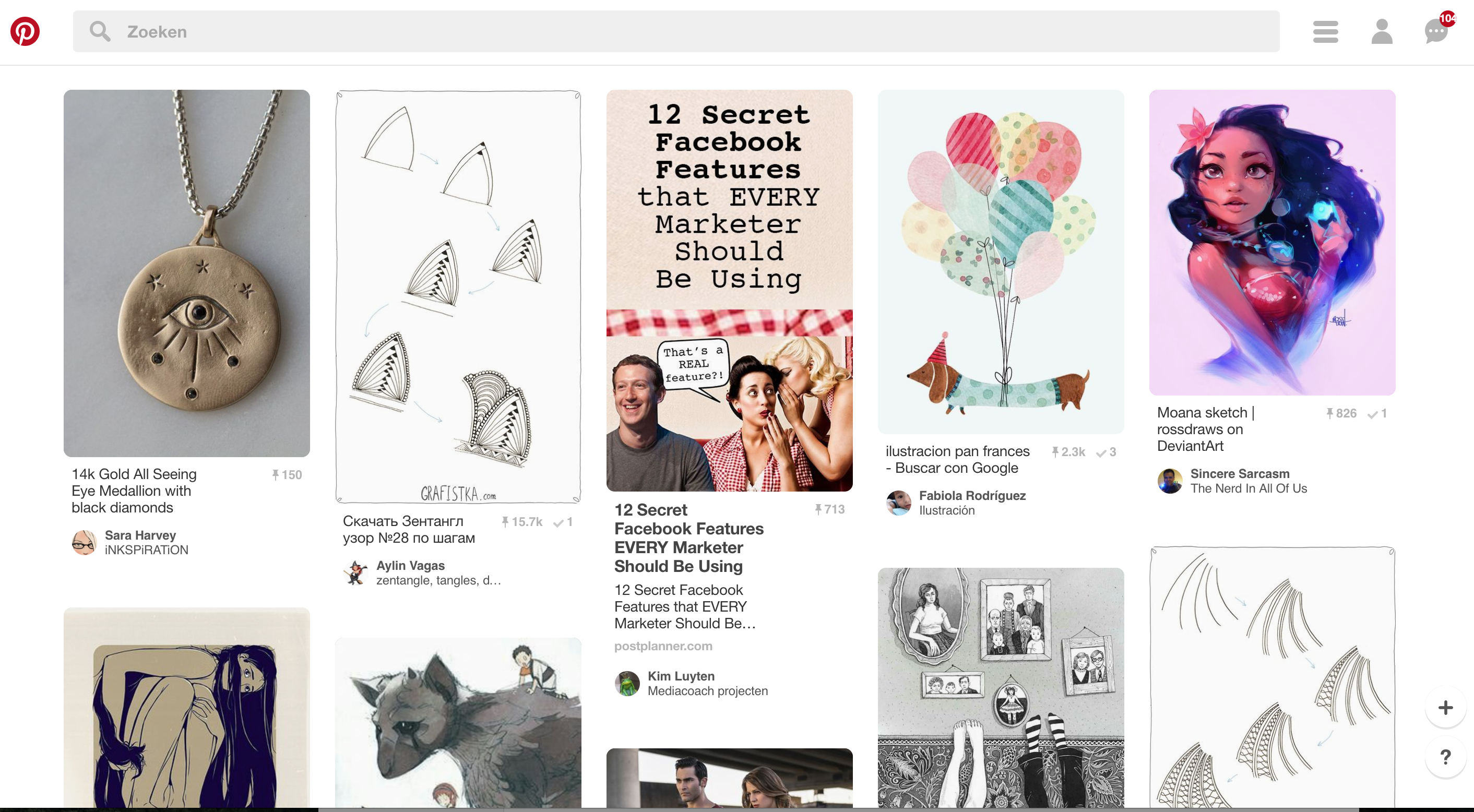 Pinterest is the perfect place to find inspiration as well. There are the recommended images, based on what you have looked at before. Do you often pin drawings or pictures of fancy cakes? Then you will see much more of those. Take a look around on your personal landing page or go have a look at the boards made by others. You will find plenty of fun, new ideas.
How to use Pinterest
Creating an account
To create your account, surf to http://pinterest.com. You can either choose to use your email, or to just log in with a Facebook account (if you already have one). Fill in your email and choose a password that is at least 6 letters, numbers or symbols long. Keep the tips in mind for creating a Cast-Iron Password, so your Pinterest account is completely secure. After you've done all this, you can click on the red 'Register' button to continue.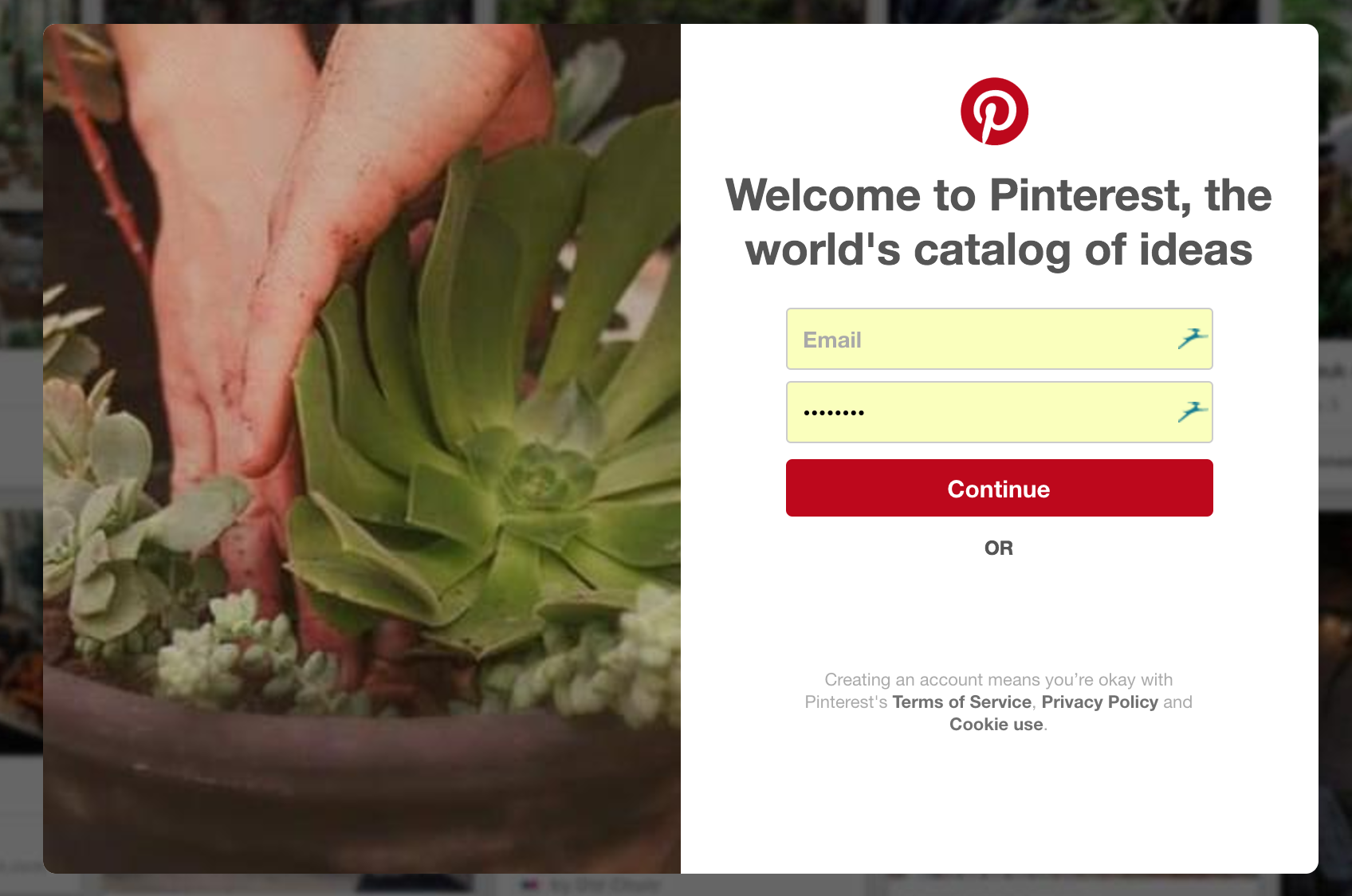 In the following screen you will have to fill in your data: your username, age and sex. It is best if you don't fill out your real name, as that is personal information! Just click on the red 'Sign Up' button when you're done.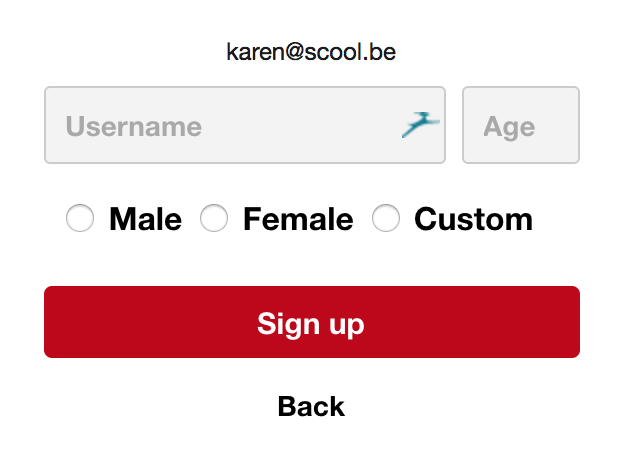 Pinterest would like to know what you're interested in, so it can show you images that fit your tastes. These images will be shown on your personal landing page as suggestions. You can click on one of the topics on the screen or fill in a new topic in the search bar.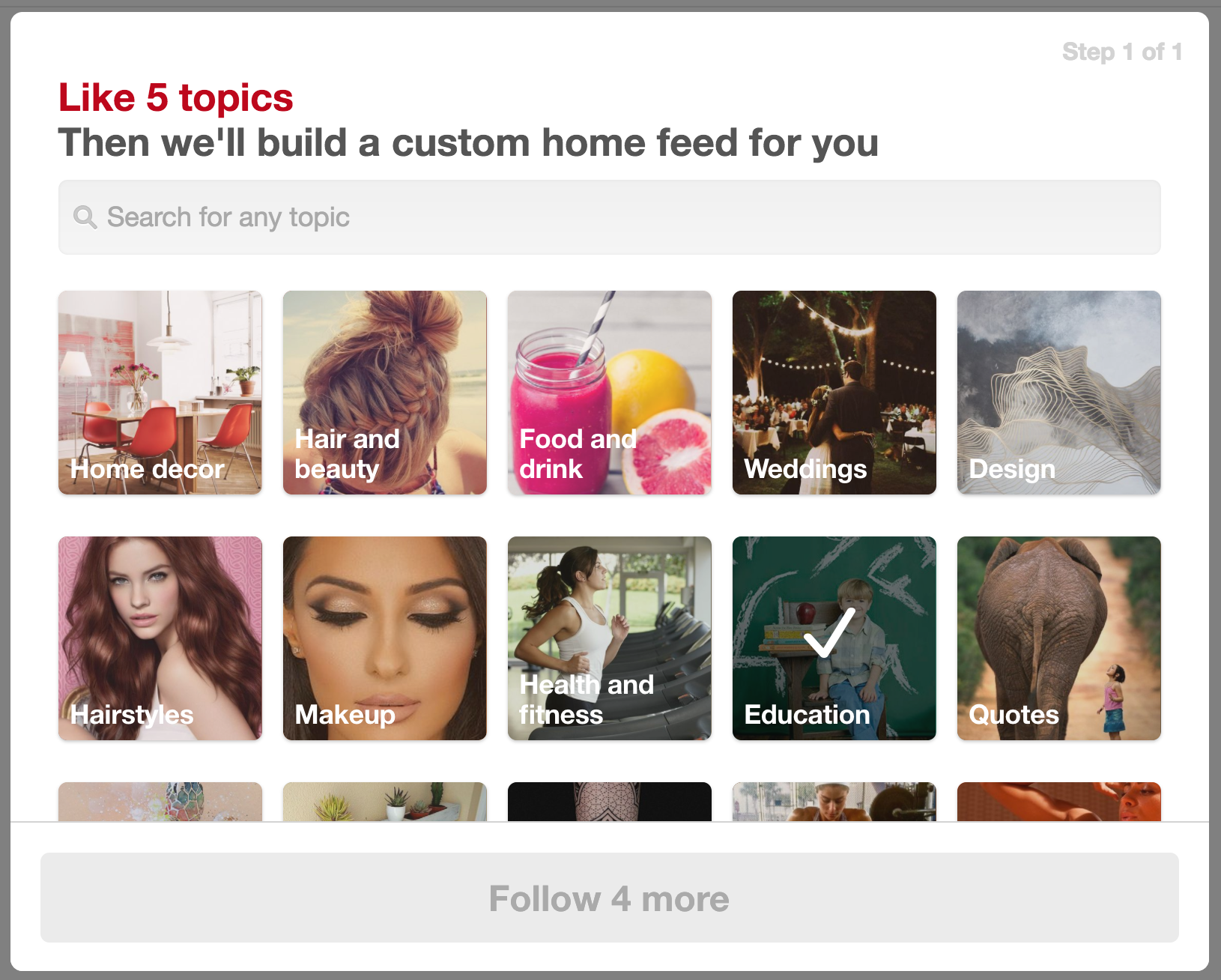 Start pinning!
Next, you will see your personal home food. Here you can find all kinds of suggestions and items you could enjoy. This happens based on the topics you chose earlier and will adapt to all the images you are going to pin in the future. You can use the search bar to explore other topics. 
Now it is time to start pinning. Click on an image you like and press the red Save button in the top right corner.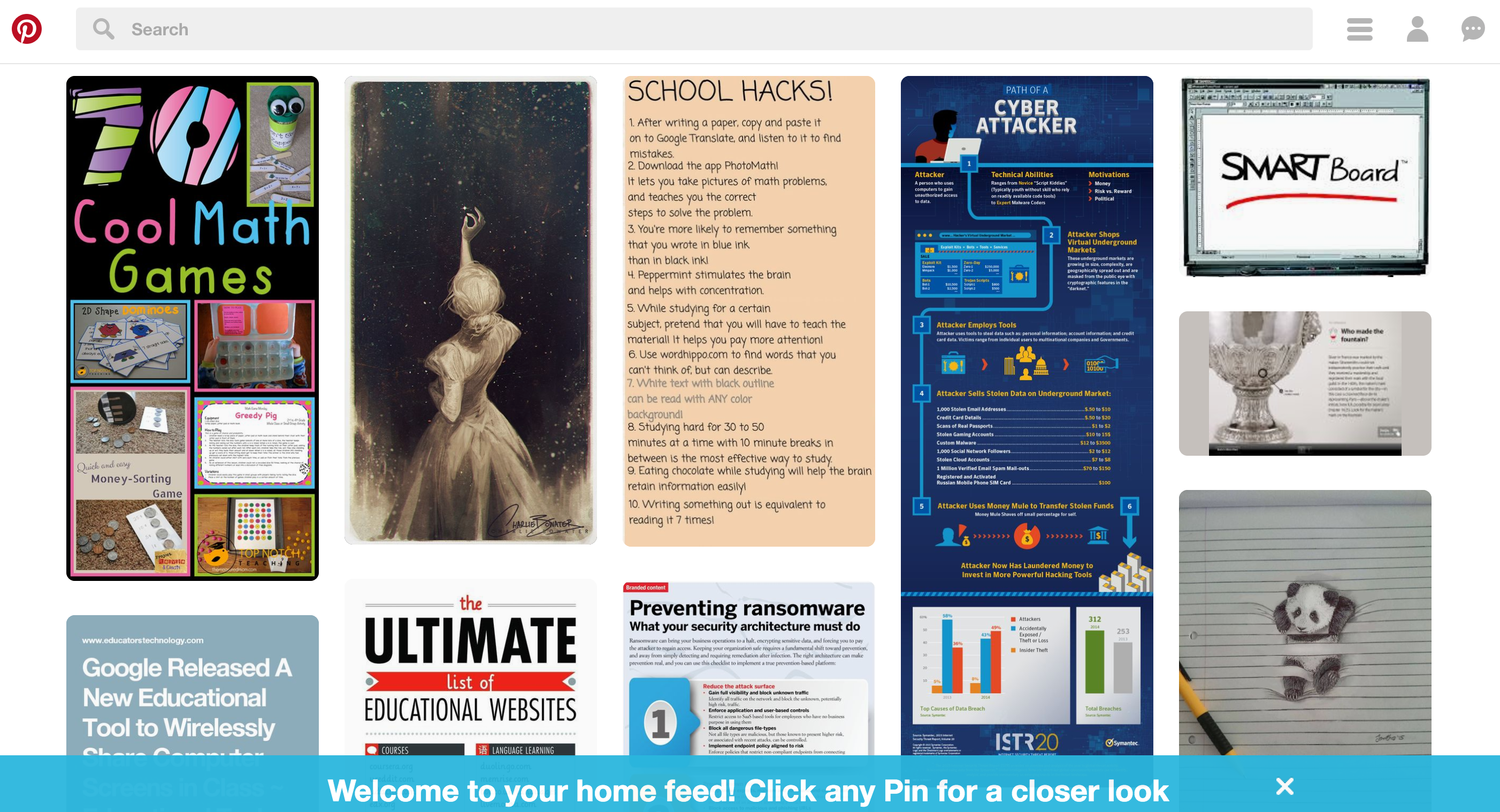 On the top right, you will find three icons for controlling your Pinterest account. The three horizontal bars will show you a pop-out window with popular topics for inspiration. When you click on the little man, it will bring you to your own profile and boards. Your messages and notifications are hidden behind the little speech bubble. 

To create your first board, you can surf to your profile. Press the red button to get started. Make sure to pick a fun, fitting title for you board and add a short description to it. You also have to choose a category, so others can easily find your pins. You know, so no pictures of cat show up when you're actually looking for cars. If you want others to collaborate and help you fill up a board, you can invite them at the bottom as contributors.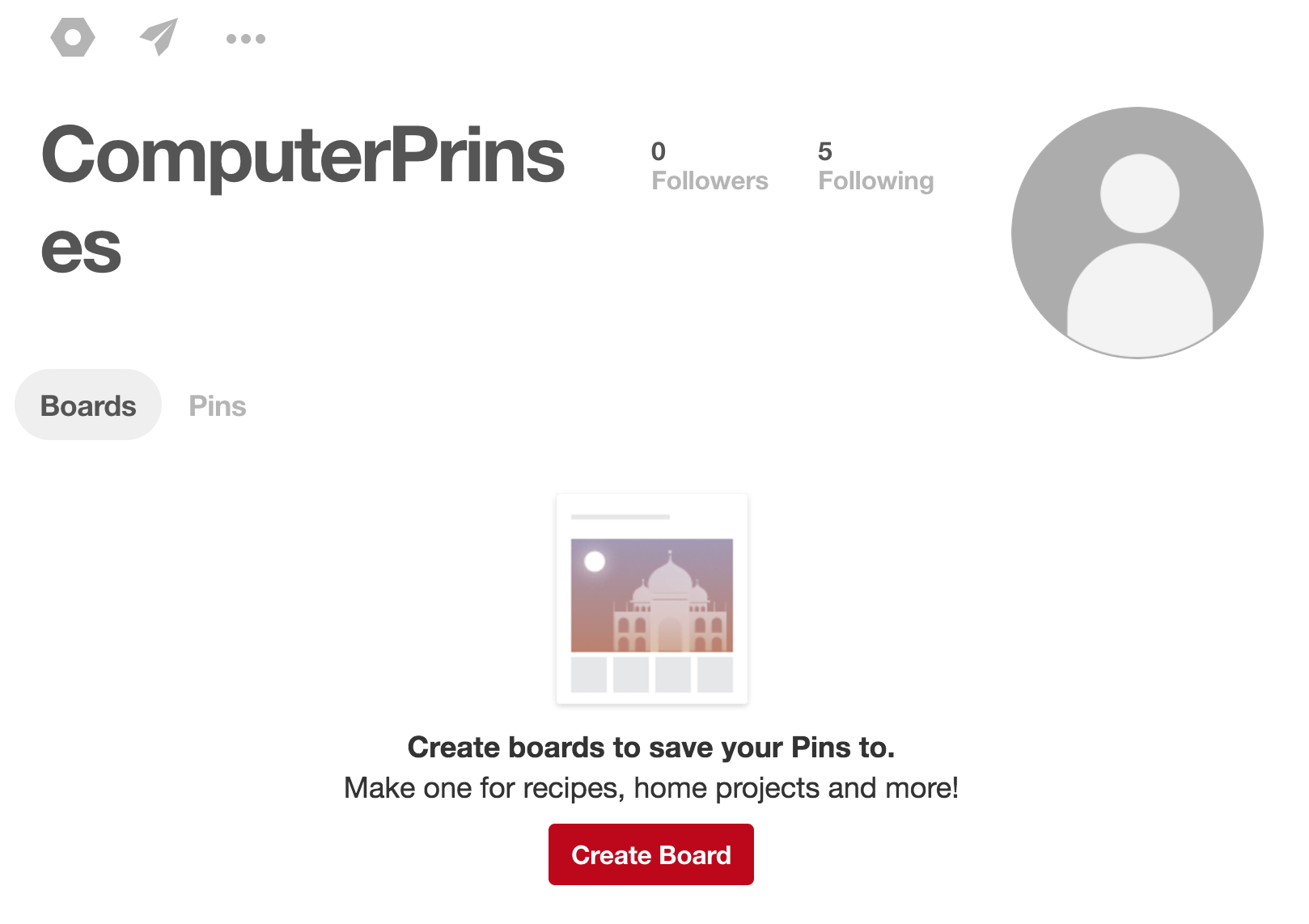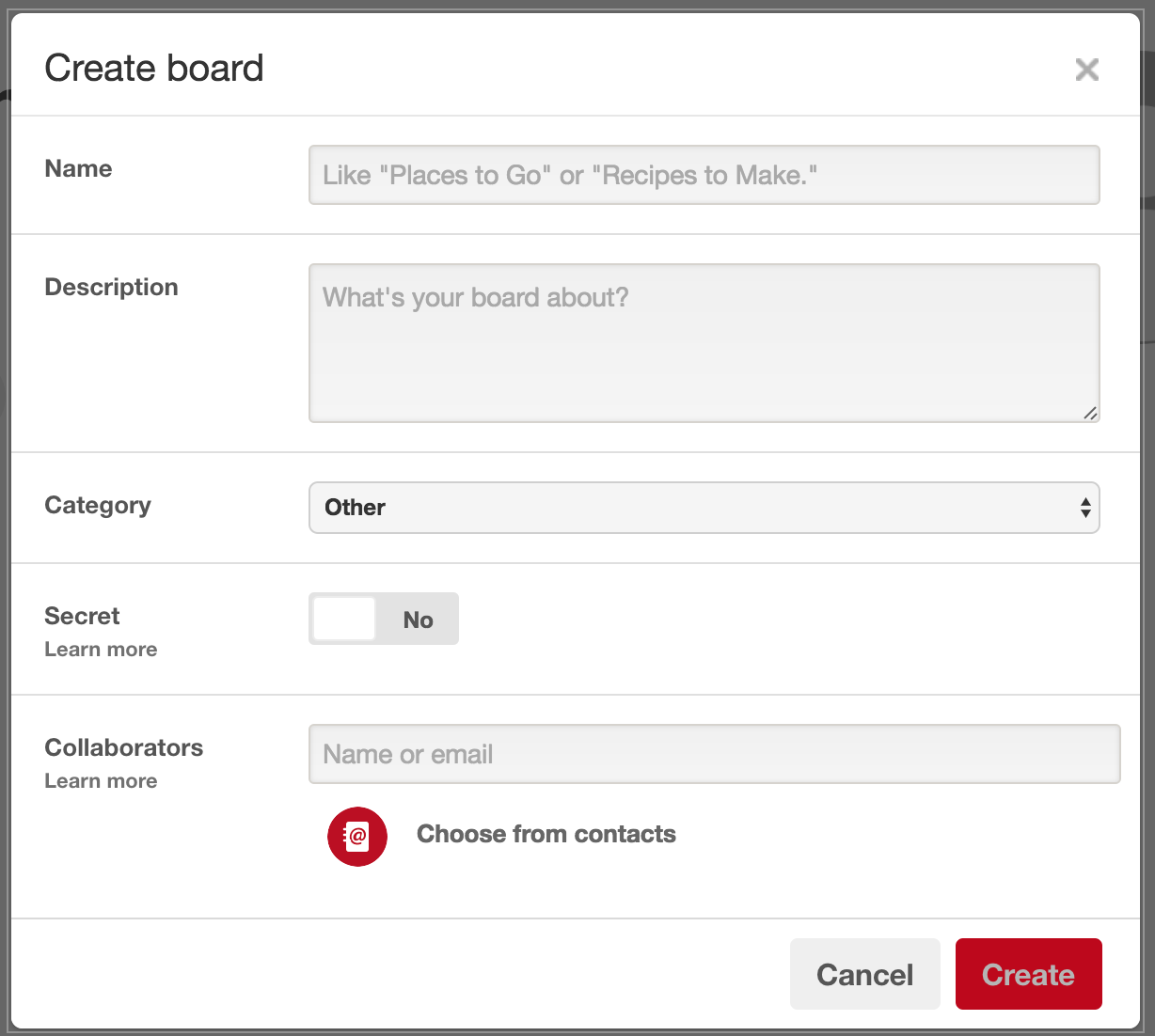 Of course you can also adjust your profile and more importantly: choose a fun profile picture. You can do this by clicking on the bolt icon, on the left above your name. Remember that Pinterest is an open social network and you should not fill in any personal information or use a recognisable photograph. 

What to be on the lookout for when using Pinterest?
Protect your privacy.
As we've mentioned before: Pinterest is an open social network. That means that anyone can see what you fill in on your profile and pin on your boards. It is key to protect your privacy. Here are some rules of thumb to use Pinterest responsibly:
Don't use a recognisable profile picture. It is better to choose a fun avatar.
Never fill in your real name, address or age. Not even when someone is asking you nicely.
Choose a safe password that no one can hack.
Avoid pinning images that contain personal information about you. For example, don't pin a photograph with you and the name of your school on it in plain sight. People can learn a lot about you and your personal life, just by looking at the images you share.
Make sure to only accept friend requests from people you know and trust in real life. Don't make friends with strangers.
You can't make your profile private on Pinterest: it is always open. But you can make sure that your boards don't show up in the search results generated by Google. Click on the button 'Search Privacy' to gray it out. 
Advertisements...
Pinterest is free to use, but that doesn't mean they don't make any money. They earn their income by advertisements based on what you like. They really know a lot about what you would and wouldn't like to buy. Even worse: Pinterest sells all this knowledge about you to other companies, such as Amazon. Those fun sneakers you wanted? They are on sale, isn't that a coincidence? 
Luckily you can tell Pinterest that you don't want personalised adds and that they can't use your data for this purpose. You can change these settings in your profile, by graying out the buttons under Personalisation. 

Pinterest in the classroom
Plenty of teachers already use Pinterest for inspiration on lessons, arts and crafts and so on. Often they share these boards with their colleagues at school. That's great, but there is a lot more you can do with Pinterest. Have you thought about creating a class-account? Let your pupils moderate this account, for example in a two week rotation system. The students can then create boards on the themes that are relevant in their lessons at that time, such as the pyramids or healthy eating. This way, they learn to take responsibility for their own learning and they are collaboratively creating knowledge.
Make sure though not to let the students create their individual personal accounts, but to choose for a joint class-account that you administrate as a teacher. After all, primary school pupils are often not yet 13 years old. 
If you want to use Pinterest in the classroom, you will of course have to set some rules on how that will go. Have your pupils generate some practical recommendations, but it is key to pay even more attention to the social rules. What kinds of images can or can't you pin? How do you write a good comment on an image? What if someone says or pins something that is not nice? You can use the educational package Social Online as a base to create a joint contract, with rules on digital social responsibility. 
Needless to say, you can also use Pinterest as a starting points for discussions on general topics such as online safety, advertising and copyright. 
Have fun pinning! 
2,732

views

0

previews

1

version
Avg. Rating:

Posted By:

Shreya Mehta

February 12, 2017

Versions:

v.1
---