If you like Minecraft and want to learn how to code your own games, this is the game for you. You will dive into the familiar, cube shaped world for an exciting adventure. At the end of the hour, you will know the basics of code with building blocks, just like Scratch. 
Who is this game for?
If you can read, you can play this game. You don't need any knowledge in advance on how to code.
The website recommends this game for children aged 8 and older. 
What is so fun about this game?
Minecraft is a crazy adventure, in which you mine resources and build amazing structures. This version is no different, apart from the fact that at the same time you will learn how to code. Because you won't control your character or the world with your mouse and keyboard. No, you will use coding blocks, telling them what to do. 
Before you know it, you will have learned the basics of coding and be on your way to program your own games. 
How to play this game
Surf to https://code.org/minecraft to get started. You don't need to create an account or login to play. The whole game is available to you for free. 
You can choose between two modes: Designer or Adventurer. We suggest you start with the Adventure on the right. 

Once you've started your adventure, you will have to issue commands to your hero. You do this by dragging the blue blocks to the field on the right. On the left, you can see the results. Hit the Run button once you think you're ready coding.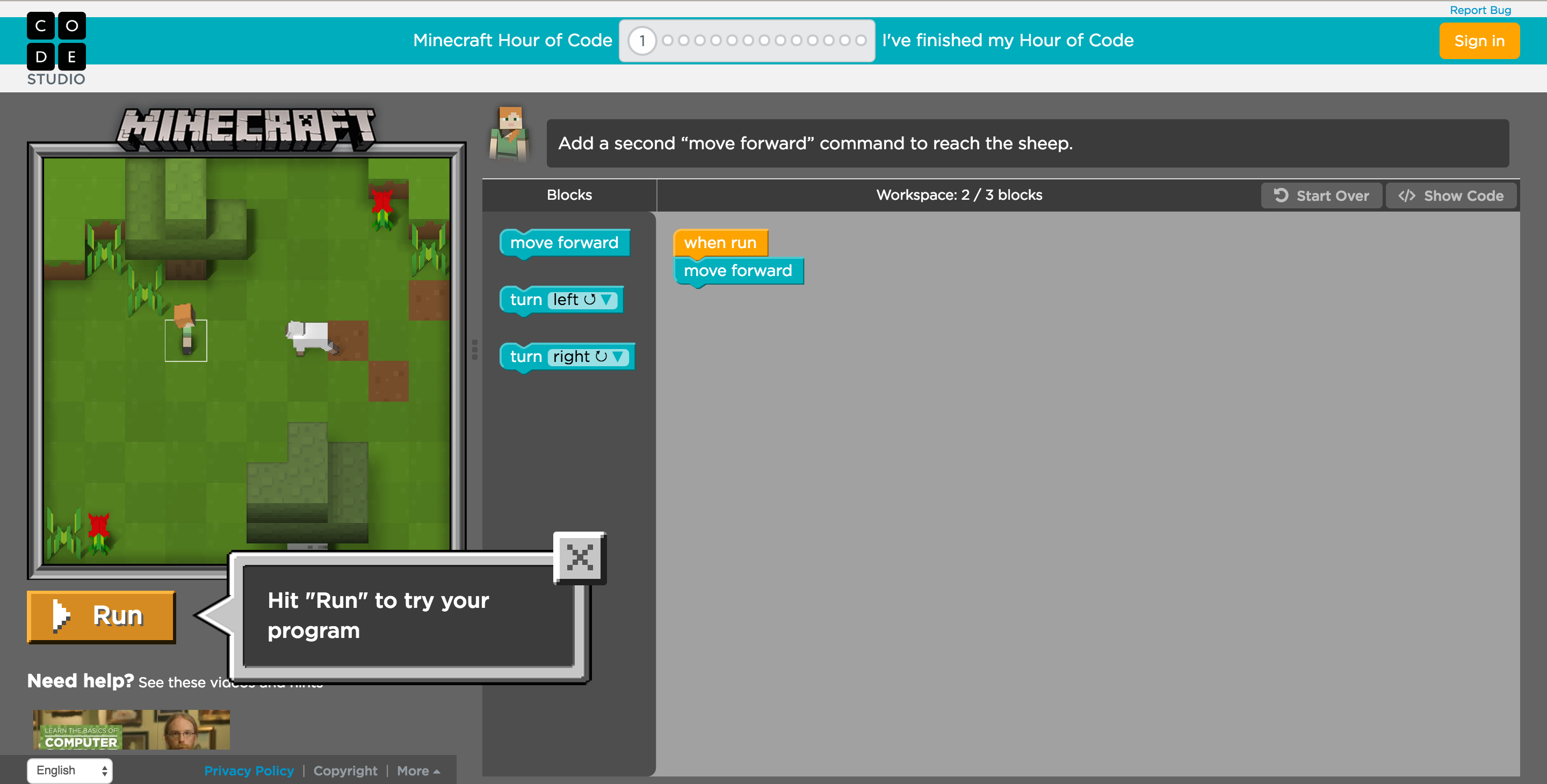 Need more hints or help? Just click on the video in the bottom left corner of the screen. One of the real developers of Minecraft will guide you.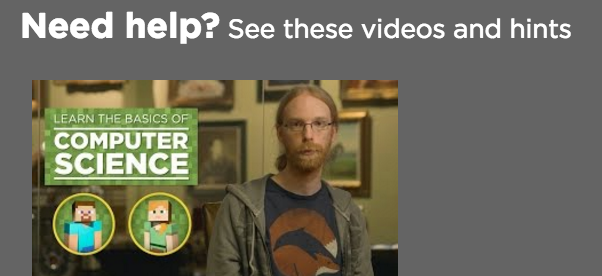 Hour of Code in the Classroom
The Hour of Code and Code.org have a big library of games and resources for you to use in the classroom, such as free teacher guides. They even offer extension activities with every game, so you can integrate it into your own curriculum or differentiate between pupils of different skill levels. 
There are games in all sorts of themes, ranging from Frozen to Minecraft. That way, you can be sure there is something for all the different pupils in your group. Each of them has a personal taste and will feel motivated by another theme. 
Every year, you can join the official Hour of Code in December, during the Computer Science Week. For a full hour, pupils from all over the world will learn how to code in a playful way at the same time. It is a great activity for your class to participate in, as they will feel connected and motivated to participate. Who wouldn't want to feel part of such a fun world wide movement? 
858

views

0

previews

3

versions
Avg. Rating:

Updated By:

Karen Mouws

January 23, 2017

Posted By:

Karen Mouws

January 23, 2017

Versions:

v.3
---