What is Messenger?
If you have a Facebook account, chances are you've already used Messenger often. That's because it's a service created by Facebook, so people could chat to each other. At first, it was a big part of the Facebook app itself, both on the web and on a smartphone or tablet. Later, it became a standalone app, that is now immensely popular for people to talk to each other and has lots of fun functionalities. 
With Facebook Messenger, you can send messages to your friends, with written texts, images, videos, emojis and even stickers. 
What is so fun about Messenger?
Messenger is great for staying in touch with your friends. It's a bit like the SMS-messages of the past, but over the internet and way more advanced. People use it for general conversation, to ask what's going on and to invite each other over for pizza. You can even have conversations with multiple people at the same time, for example with your clique of best friends or your whole class group. 
At first, all you could do was write messages. But over time, Messenger became much cooler to play around with. You can add emojis to your message (little faces that show the emotion behind your words, such as       ), send photos or videos and even stickers. Those stickers are fun images, often based on cute or popular figures, that you can send to your friends. Sometimes they're even animated to move. That way, you can really express yourself in a personal, visual style. Here's a challenge: try having a full conversation with your friends, but you can only use images. It's hilarious!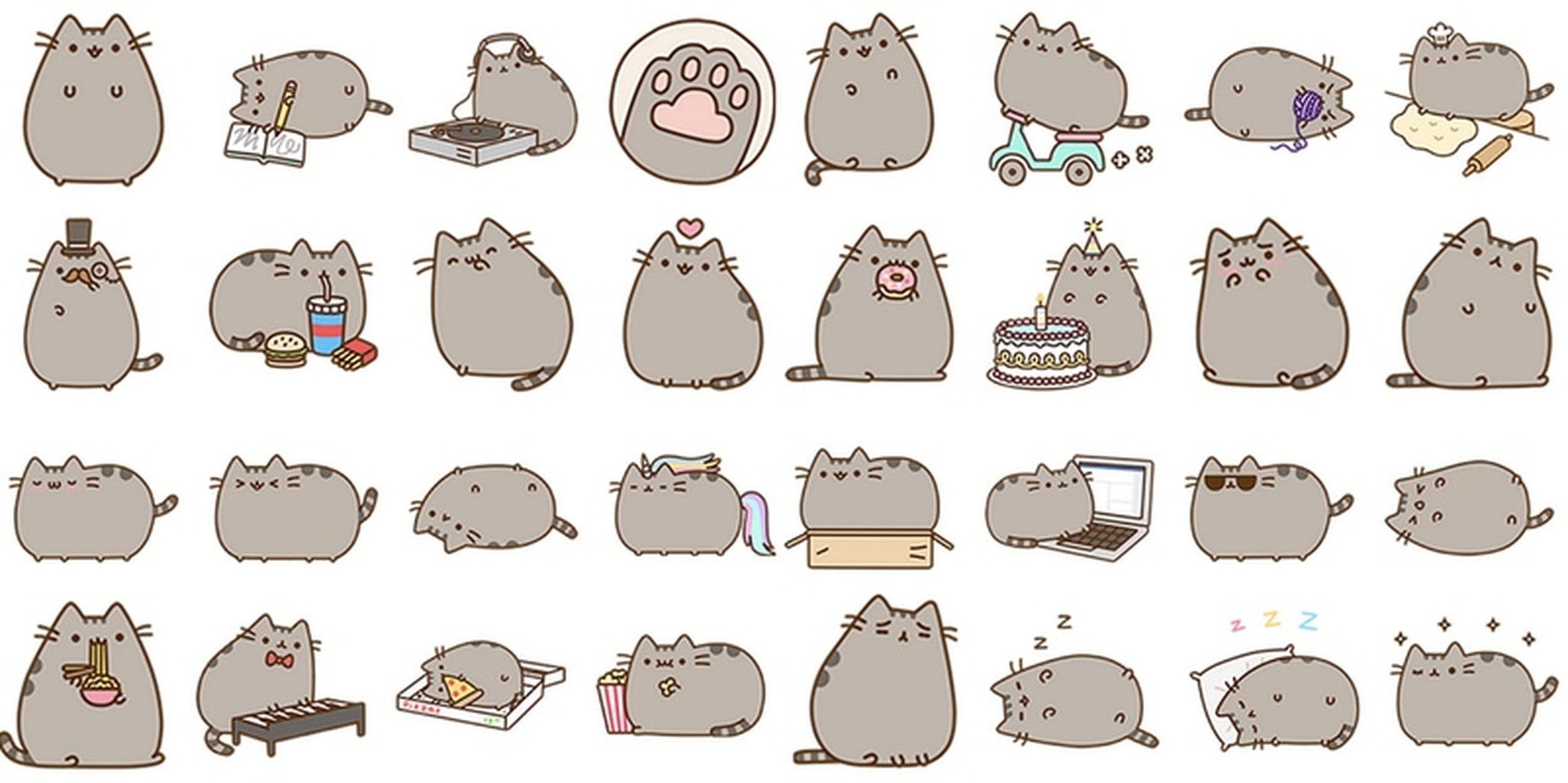 These stickers are the property of Facebook & Pusheen
You can even use Messenger to video call with up to eight friends at the same time. That's actually quite a lot and it's a lot of fun. Just make sure that you only video call with your friends and that you never feel pressured to do anything you don't want to do. 
How do I use Messenger? 
First of all, you will need a Facebook account. That also means that you need to be over 13 years old to use Messenger. 
To use it, you will have to surf to the Facebook website; or you can install the app on your smartphone or tablet. When you open the app, it will ask you to log in with Facebook. It will also ask for your phone number, but you don't necessarily need to fill this in.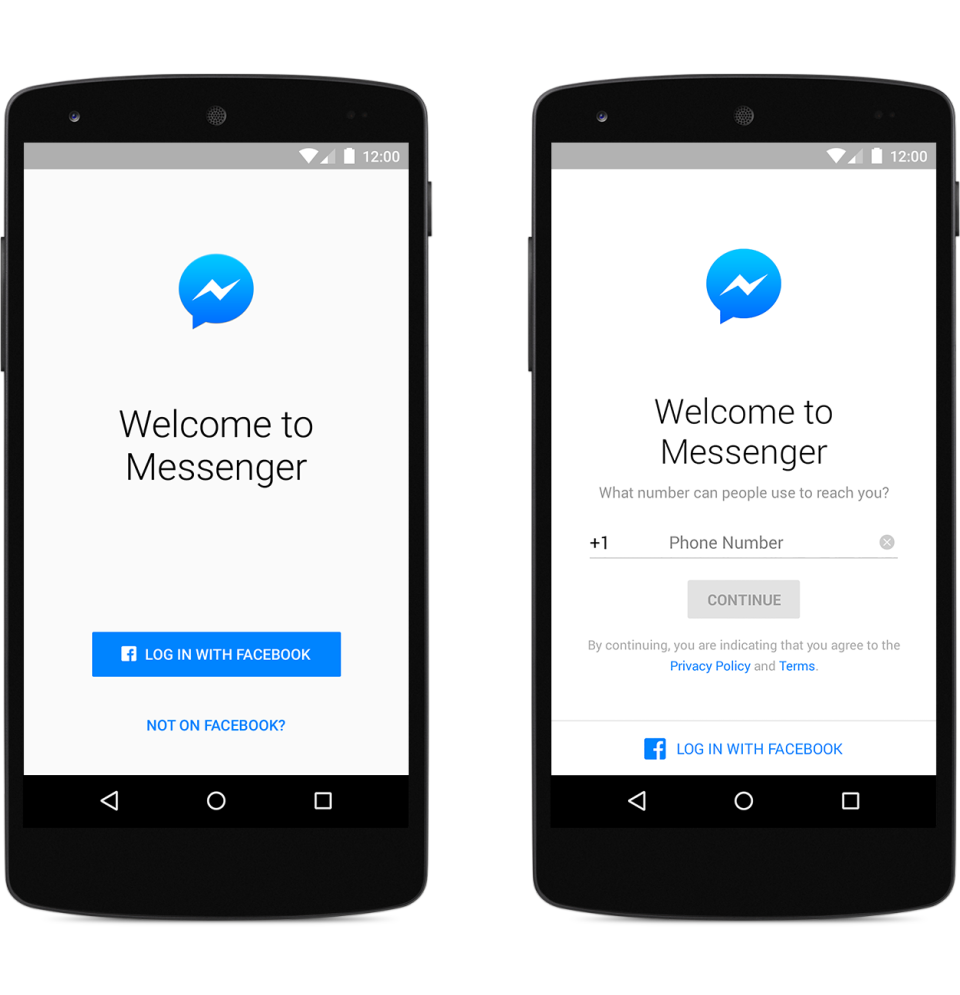 The app will add all your Facebook friends and you can start sending them fun messages. Try sending a photograph or video, by clicking on the camera icon at the bottom. Or just share an image you found on the web. You'll find the stickers hidden behind the little smiley face and the GIF button allows you to send cool animated images or small video loops. You can even play games together. 
What should you be careful of when using Messenger?
Just like with Facebook or any social app, you need to be careful when using Messenger. Here are some rules of thumb to protect your privacy: 
Only accept friend requests from people you know and trust in real life. Don't make friends with strangers. If you receive a friend request from someone you don't know, it's best to ignore it. 
You shouldn't share any personal information about yourself. If someone asks you for your address, phone number, name of your school and so on, you should not respond and go tell your parents. 
If someone is not being nice to you or bullies you, you should always tell an adult. As a last resort, you can block someone in the settings to never hear from them again. 
Messenger in the classroom
Many pupils use Messenger to communicate about school or homework. Often they create group conversations to do so. However, they should be made aware that any group will also exclude other people. You can use this as a great start for a deep discussion on being social and how to include everyone in the class group. 
Pupils should also be made aware of respectful online behaviour. They can't just call each other names over chat, gossip or even bully one another. Use the Social Online learning guide to create a respectful climate in your group. 
Have fun chatting!
1,708

views

0

previews

1

version
Avg. Rating:

Posted By:

Shreya Mehta

February 12, 2017

Versions:

v.1
---