What is YouTube? 
If you've been around on the internet for the last few years, you will definitely know YouTube. It is the biggest place to watch and share videos.
You can watch videos on just about any topic: music clips, cartoons, DIY, beauty, health, skateboarding, cute kittens and so on. You can leave likes in the form of thumbs up (or down), subscribe to channels to follow your favourite video creators and talk to others in the comments section. There are plenty of other places to host video on the web, but YouTube is the biggest and the only truly social video platform.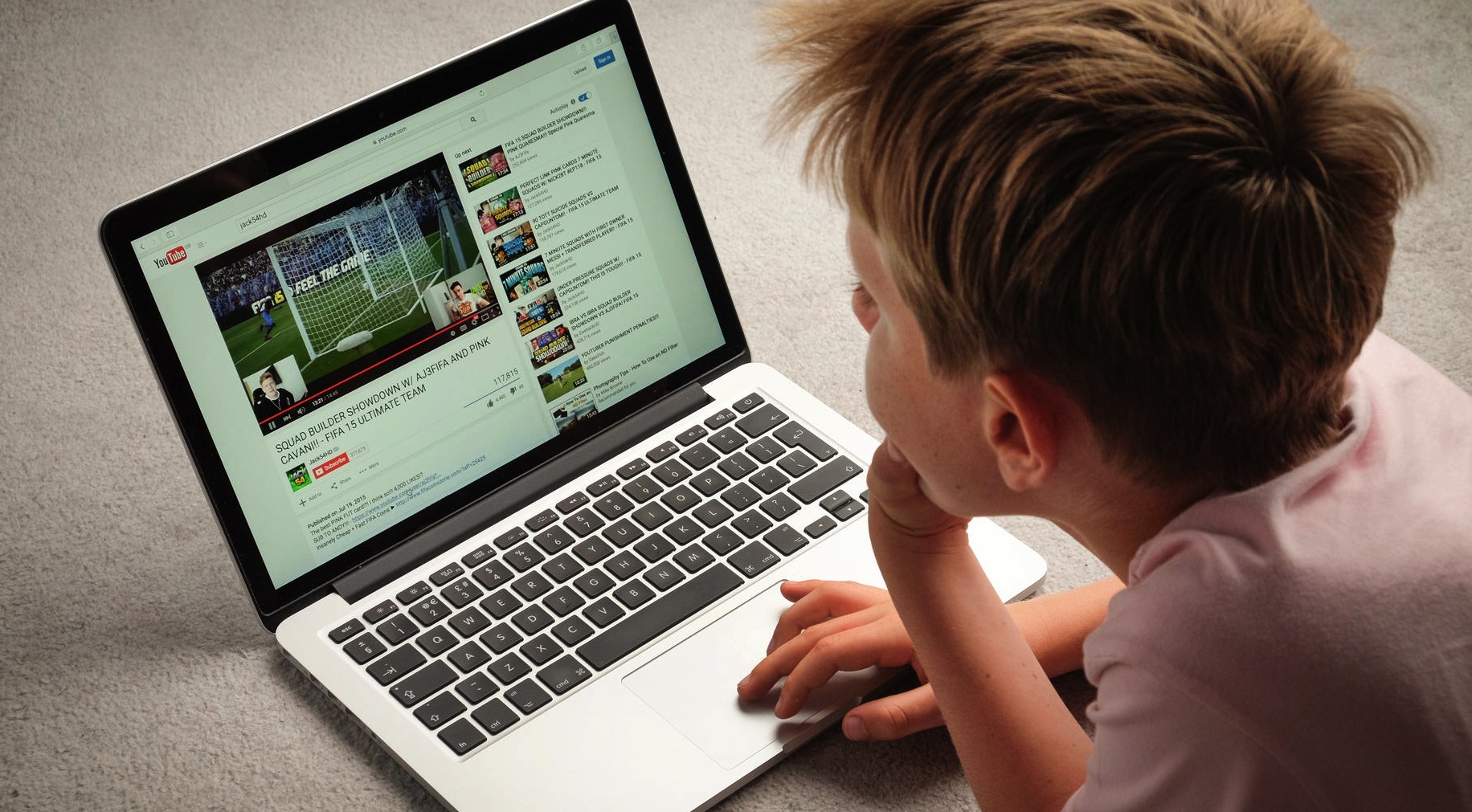 You can always watch videos on YouTube for free, without logging in. However, if you want to be able to subscribe to channels, leave comments or post your own content, you will need to create an account. Those accounts are 13+, just like Gmail and other Google services. 
Why is YouTube so much fun? 
It's no coincidence that YouTube is so popular, especially if you look at the history behind the platform. Before 2005, it was very difficult and expensive to share a video online with others. You had to rent server space and the more popular your video was, the more it would cost you. YouTube was the first time ever that every internet user could easily (and for free) upload their videos and show them to the world. Times have changed since then. There are over 1 billion videos online and every day 300,000 more are uploaded! That is way more than you will ever be to watch during your lifetime. 
Do you want to see the first video ever shared on YouTube? 
All kinds of topics
Think of a topic, any topic. There will be a video about it on YouTube. Really, with such a big amount of videos, it's no surprise that you can watch just about anything. If you're bored, you can spend hours just watching one video after the other. 
There are fun videos, such as cartoons or ones featuring cute kittens and funny dogs. You can watch music videos and use the platform to listen to your favourite artists. But there are also videos that teach you something. Through YouTube, you can learn how to cook, clean, build birdhouses, play Minecraft, fix your car, do your make up, ... 
Did you know that YouTube is really good at suggesting videos that they think you will like? This is based on what you've watched in the past. For example, if you watch a lot of puppy videos, even more of those will appear on your homepage. 
Subscribe to follow creators you love
With all those videos, it can sometimes be hard to find the content you like. Luckily there is a great search bar up top and the option to subscribe to channels. That way, you get notified whenever your favourite creator posts a new video and you never miss out. 

Did you know that there are even YouTube Celebrities? You probably already did. The most famous is PewDiePie, a gamer and vlogger. He films himself while playing videogames and talks about his life. He has over 50 million people actively following his videos. There are plenty of other YouTube celebrities, from all corners of the earth and not just gamers. There are famous cooks, make up artists and dancers too, to just name a few.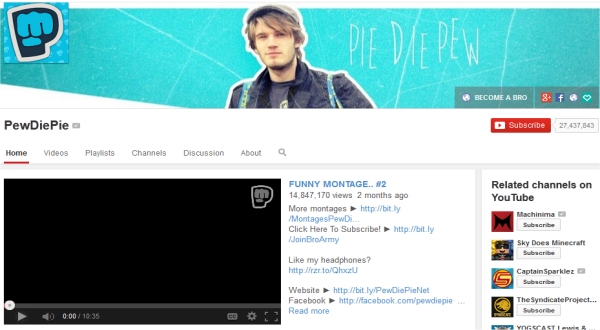 Watching together is more fun
On YouTube you can't just watch videos, you can also provide feedback and connect with others. Below most videos, people can leave thumbs up (or down) to show their appreciation. You can also comment on the video, to tell the creator what you think about it and respond to comments made by others. Make sure you always keep it respectful though. 
Be creative and share
The best part about YouTube is that you yourself can actively make and share videos. You can film yourself while performing tricks on a skateboard or talk about your daily life (that's called Vlogging: a blog but with video). Maybe you made a cool animated video and want to show it to the world? The possibilities are endless to get creative and show to the world what you can do. 
How do you use YouTube?
Watching
You can watch videos on YouTube freely. There's no need to create an account if you just want to look at videos. All you need to do is surf to YouTube.com, type in what you're looking for in the search bar and start watching. 
Creating an account
If you want to do more than watching videos -for example to comment or share your own- you will need to create an account. Keep in mind, that YouTube accounts are only for people over 13 years old. To register, click on the blue 'login' button on the home page.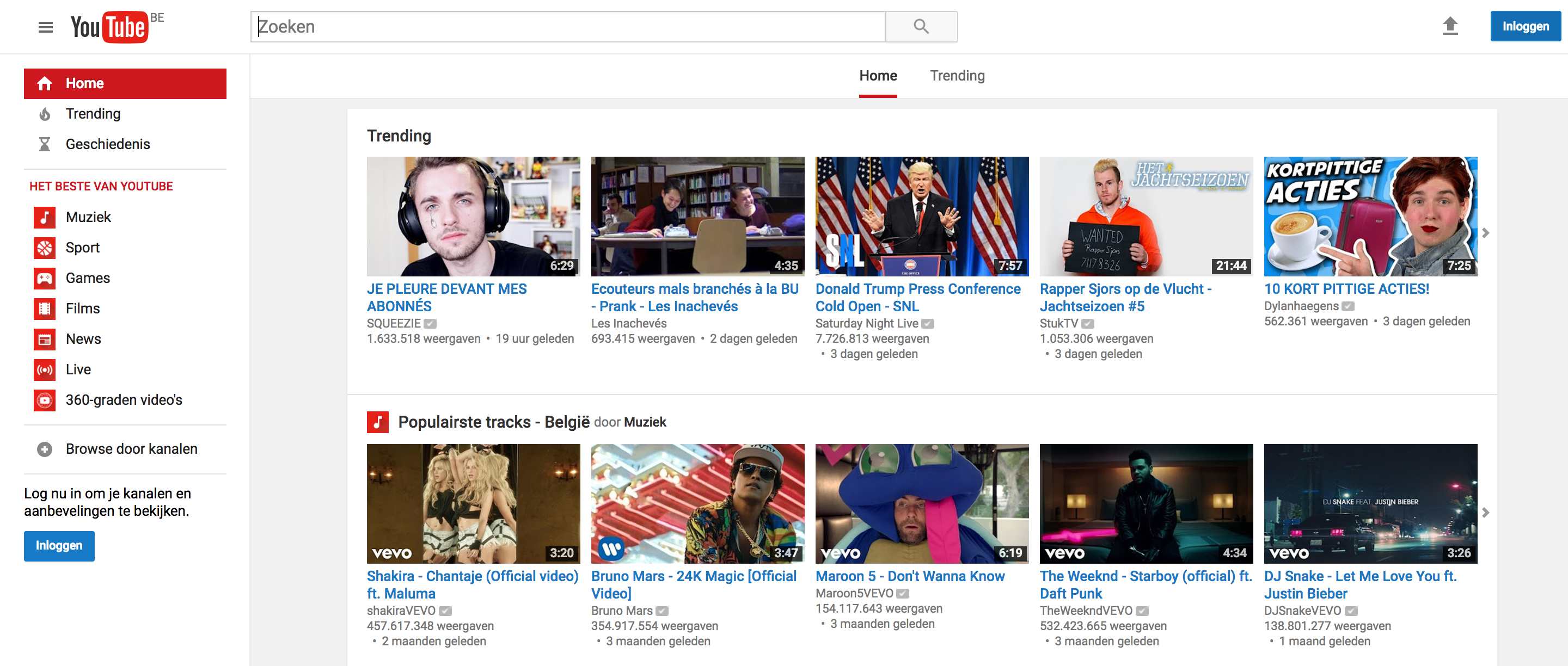 If you already have a Google account and are logged in with it, you can use that one. Otherwise, you can click on the 'Add Account' button below. You shouldn't log in as someone else by the way, as it is connected to their personal identity.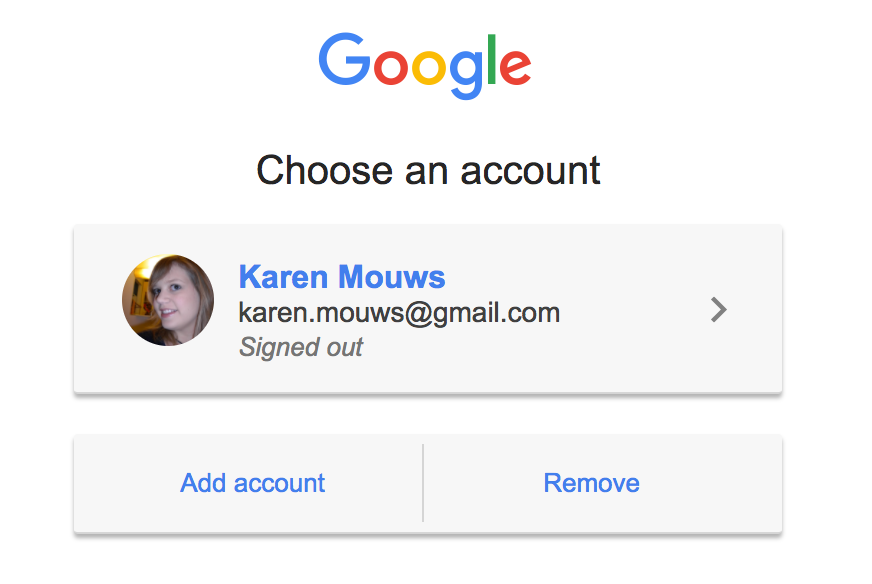 At the bottom, click on 'create account'. This option will create a new Google Account for you, that you can use on all their services. Do remember that you have to be 13 for this! Just fill in your name, current email address (or create a new one), birthday, gender and country. This is all personal information, so be careful. You could just use a pseudonym, a fake screen name. Don't forget to generate a cast-iron password to keep your account safe.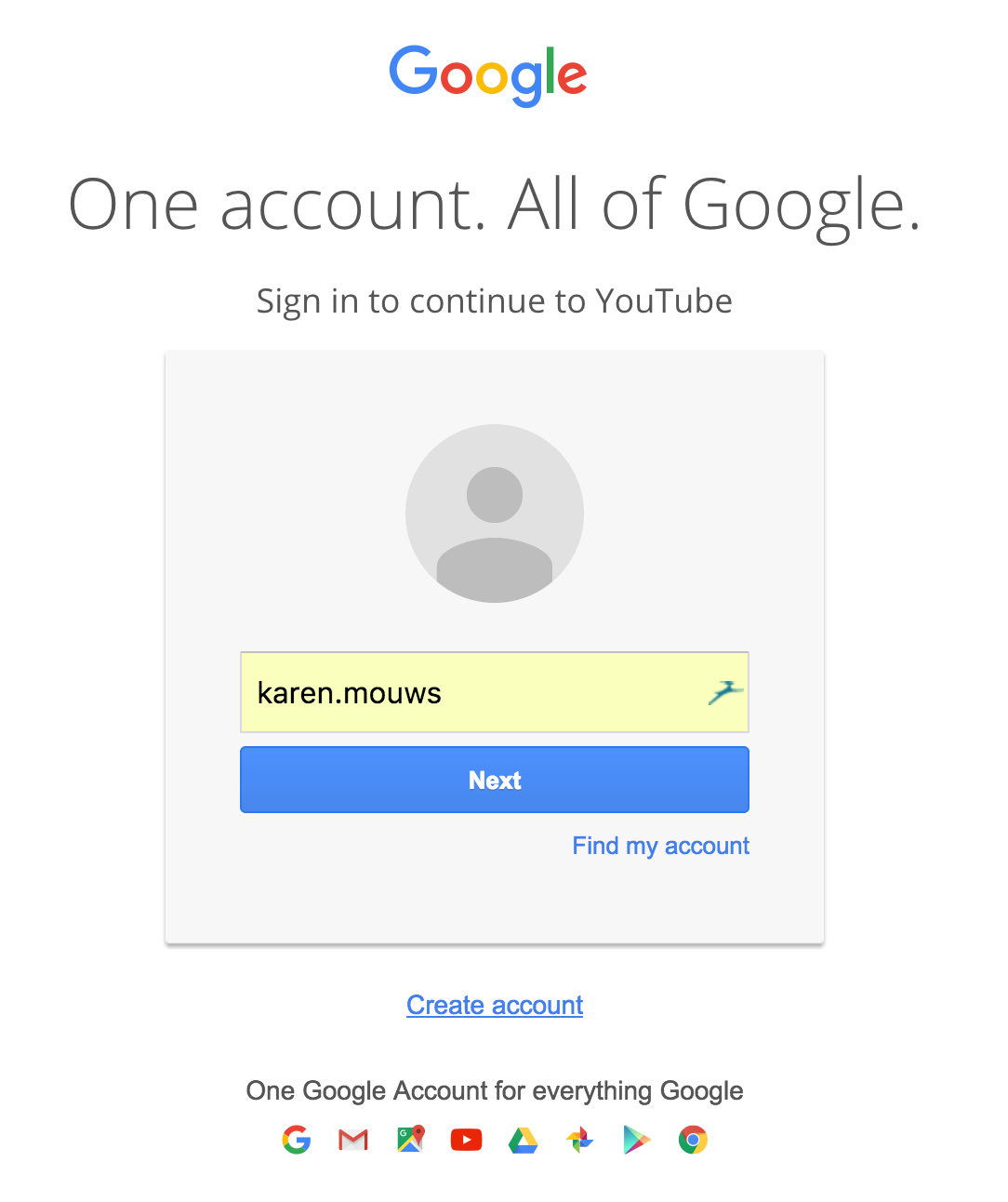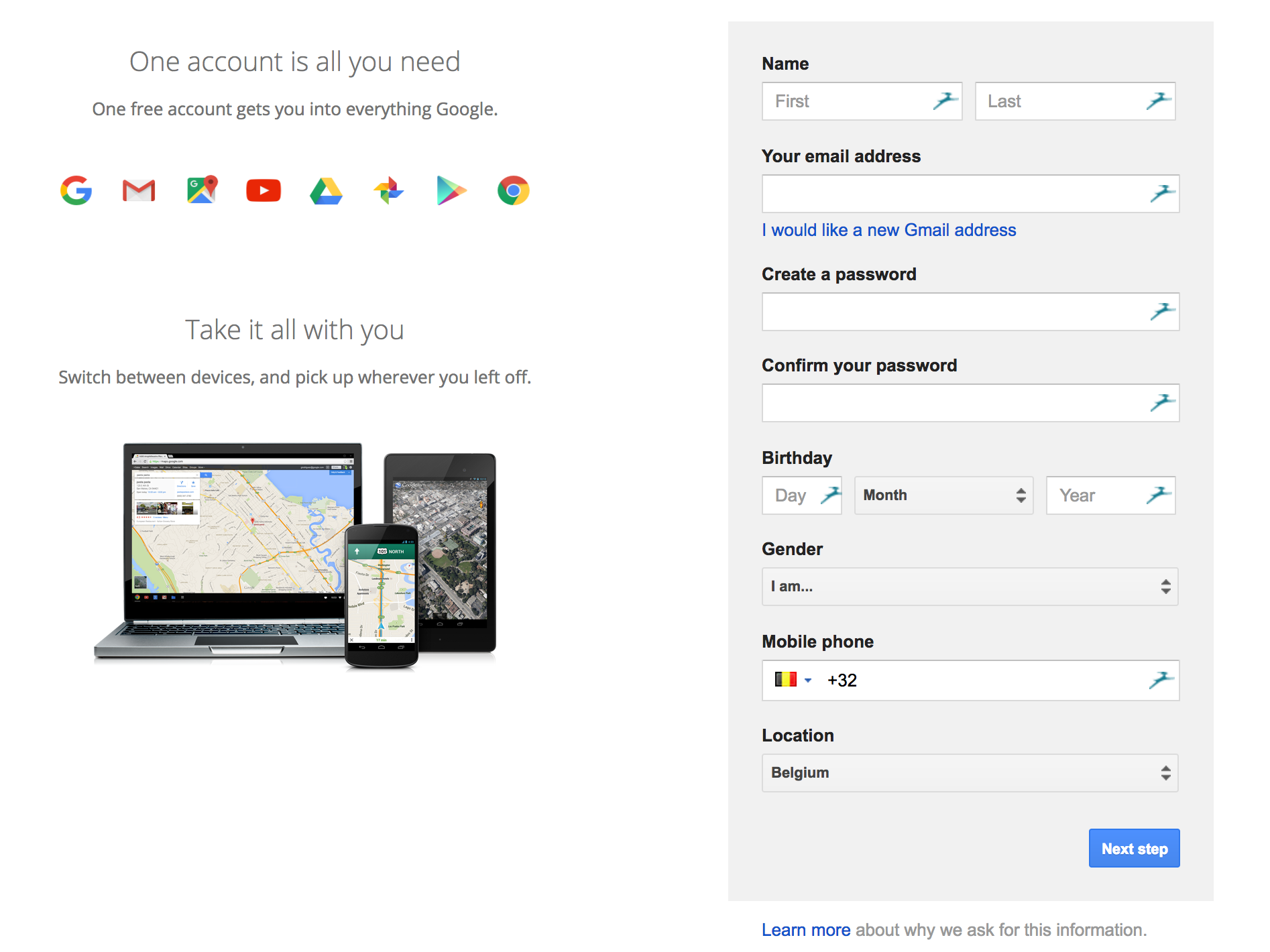 Uploading a video
Uploading your video to your own YouTube Channel and sharing it with the world is super easy. At the top of the page, click on the upload symbol. That is the little arrow pointing up. 

In the uploading screen, all you have to do is drag your video file to the arrow. Or you can click it and then select your file from your computer. Below the arrow, you find the option to set up how public or private your video is. This is very important! 
Public means anyone can find and see your video. It is available for everyone on YouTube and will show up in search results. 
Unlisted means that your video will not show up on search results. People can find it by surfing to your personal YouTube Channel or even easier: by giving them the direct link. 
Private means that only you can see it with your account.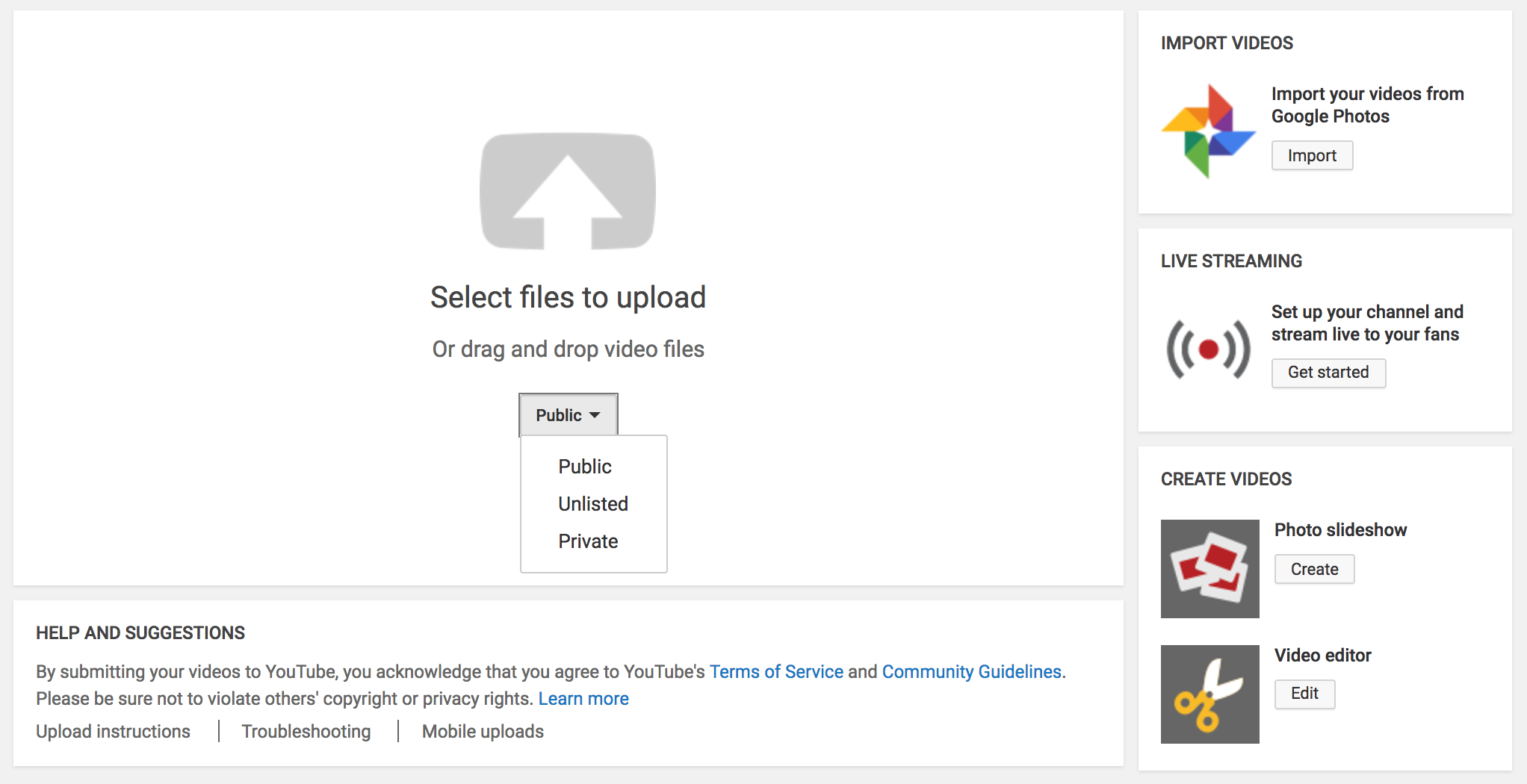 Did you notice also the features on the side? If you have an Android smartphone or tablet and use Google Photos to back up your pictures and videos; you can import them straight from there. You can also live stream whatever is happening around you. 
However, it's the create videos features that are the most interesting. You can upload a series of still photographs and YouTube will turn them automatically in a cool slideshow video. That is including effects and some nice background music. With the Video Editor you can cut and edit your videos, in case you still have some work on the montage. 
After you've successfully uploaded your video, you get a chance to tag it and review all the options. You can give the video a matching title and write a short description. That way, viewers will immediately know what it is about and not just skip to another video. It's also very important to correctly tag your video. Tags are short words that are used by search engines to find the right content. So using tags will make sure that more people see your video. For a video by sCool we would use the tags education, primary school, media literacy and so on. 
On the right hand side, you can change the privacy settings again (remember, if you don't want your video to be public, put it on Unlisted) and add it to a playlist. For example, you can collect all the videos of your pets on a 'Cats & Dogs' playlist.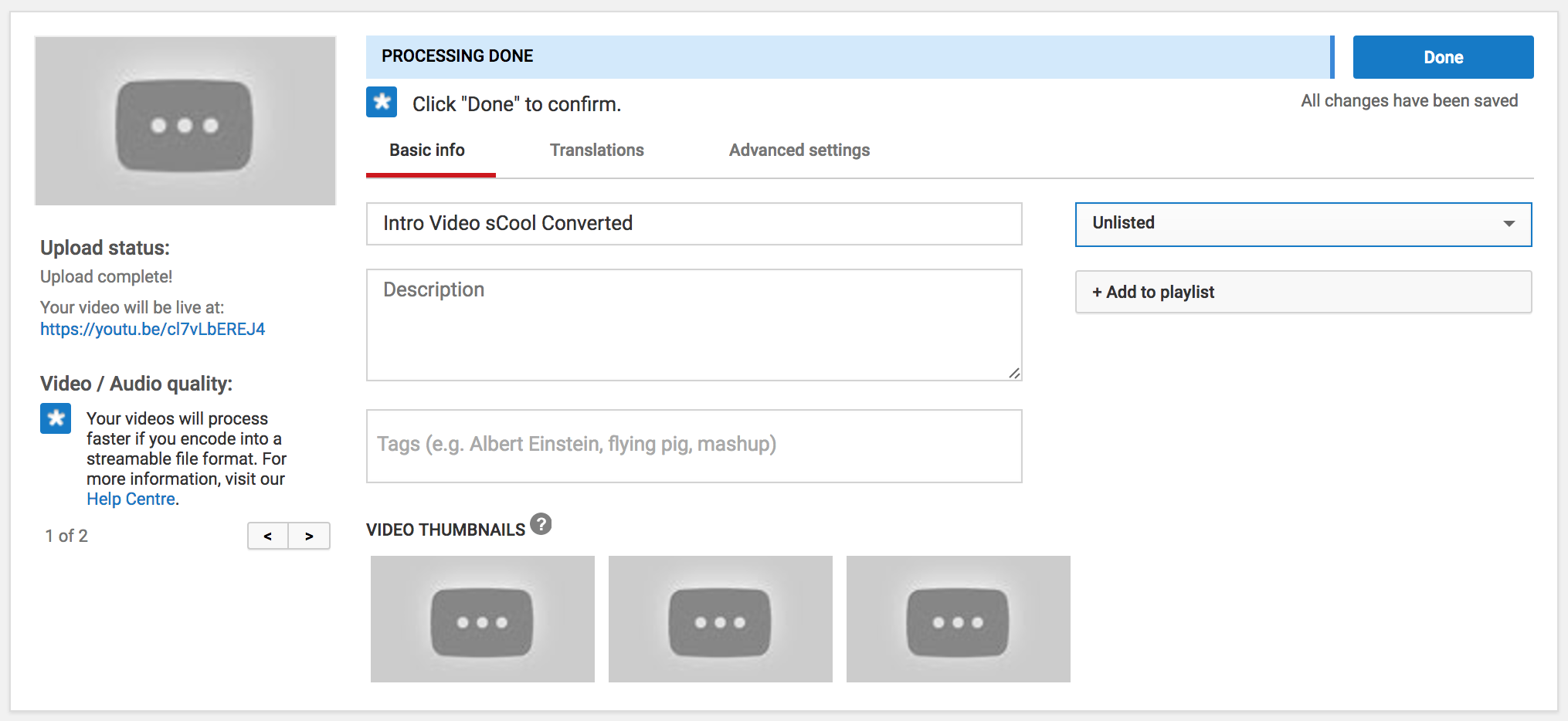 Press the Done button when you're finished and ready to share your video. 
Sharing with others
After uploading your video, you have the chance to share it with the world (or just your friends). You can do that in several ways. 

You can just copy the URL link, to send it to someone in a message or show it to a friend. There are also buttons for all kinds of social media, such as Facebook, Twitter and so on. If you want to share a video on sCool or a website, it's best to use an embed code. That way, the video will be shown in your Blogpost or Share-a-Thought and people can watch it on fullscreen. If you want to learn more about sharing videos on the sCool practice platform, surf to the tutorial. 

You can share any other video on YouTube in the same way, by clicking the Share button below it.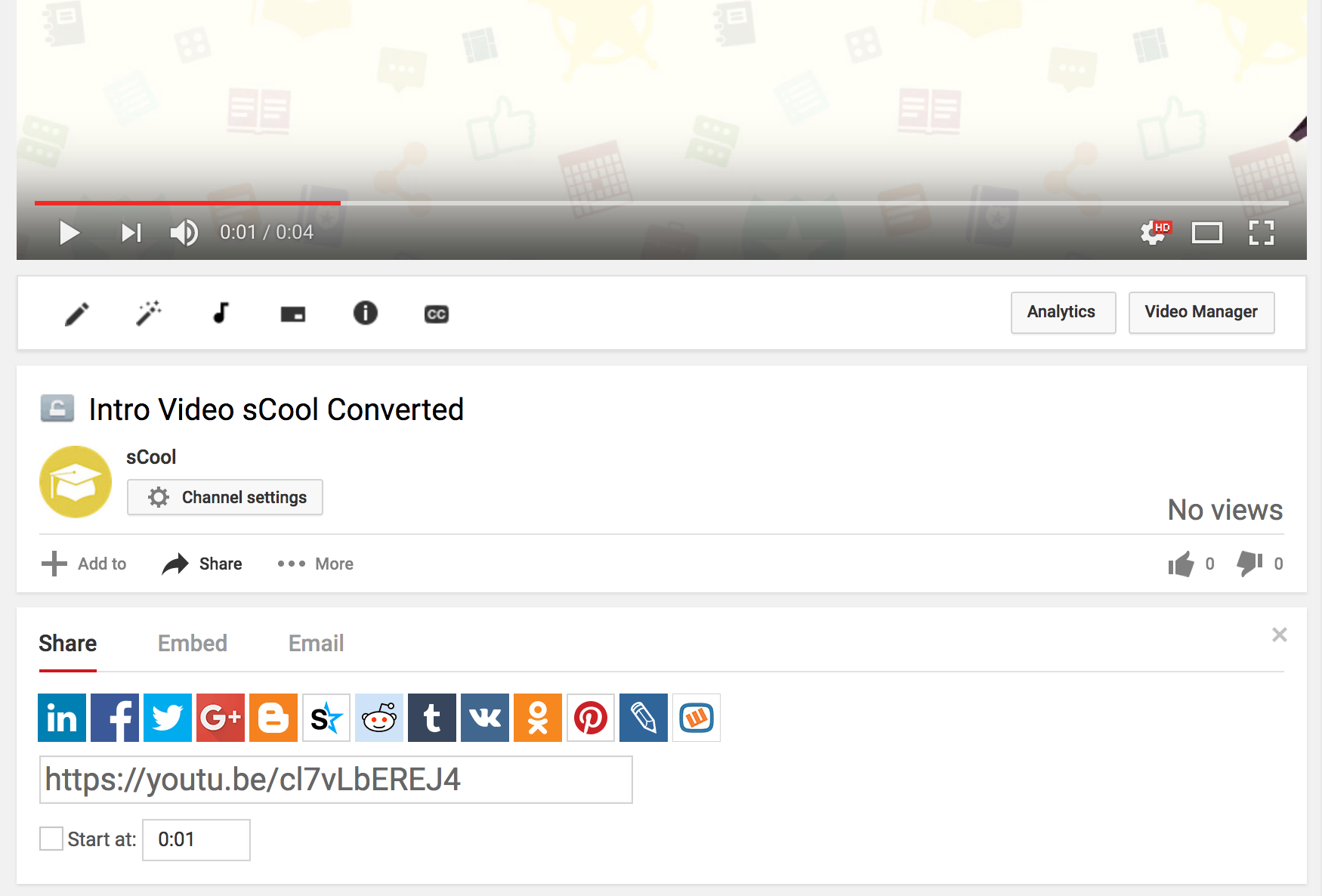 What should you be mindful of? 
YouTube is way more than just a video platform: it is an online social network and that means you do have to be careful about it. 
Privacy first
First of all, you should always protect your privacy. We recommend you never use your real name, but choose a screen name. That way, it is harder for people to trace who you are. Of course, you should never tell anyone where you live, how old you are or where you go to school. It's really none of their business, even if they ask nicely. 
If you decide to take on Vlogging and film yourself (or your friends) you should make sure the video does not show any personal information about you, such as your real name or where you live. You should shoot videos in a place that is not easy to trace back to you. 
Ask for permission
If you make a video that features other people, you should always ask for permission to share it online. Show the video before and after you edit it, to make sure the people in it think it's ok to share. That is just basic respect, just like we talked about in the Social Online learning guide. 
Against Hate Speech
There is a lot of hate speech on the internet and YouTube is no different. When you post a video -or read the comments below a video someone else made- you might encounter some not-so-nice feedback. Some people are plain mean and other think it's funny to act negatives. Those latter ones are called Trolls. They deliberately post negative comments on the internet, hoping someone will get angry at them. 
There is no point in trying to reply to these people or pick a fight. It is best to ignore them and tell an adult about it, like a parent or a teacher. If it's someone you know that made a nasty comment, you can talk to them about it in real life.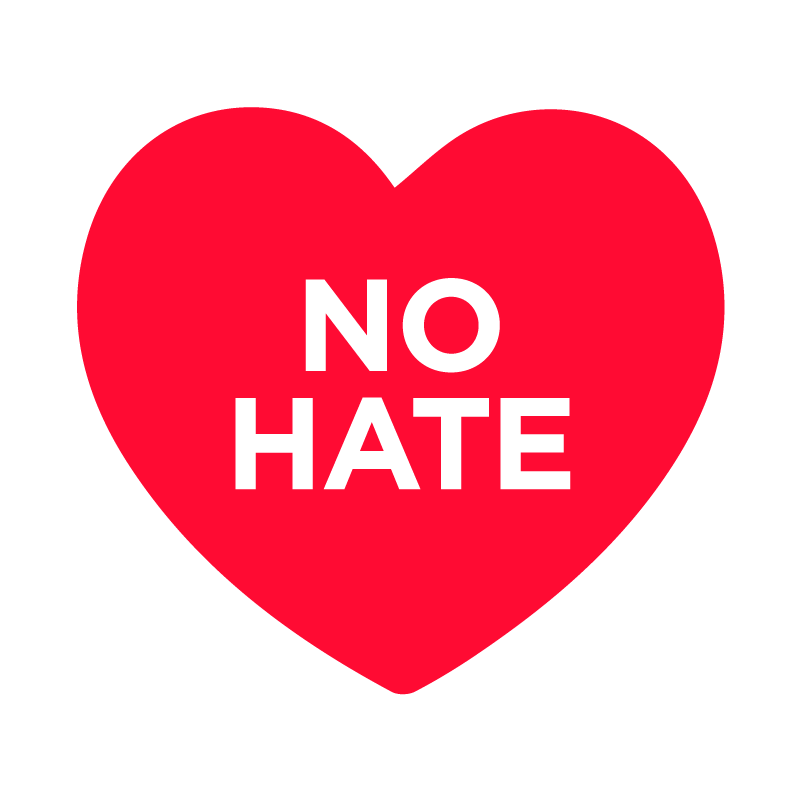 If things get out of hand, you can choose to disable all comments on your YouTube Channel. Just remember that that way you also can't get any positive feedback anymore either. It stops your viewers from talking to you at all. So this option is only a last resort. 
Videos you wish you hadn't seen
Not all videos on YouTube are suitable for children. Some of them have violence in it or other things you don't like to see. After every video, YouTube will recommend related ones, but sometimes you will end up with a completely different topic. 
Have you seen a video that you're not quite sure about? That made you feel nervous or bad? Talk to your parents or teacher about it. They can help you to report it to the YouTube authorities, by pressing the Report button below any video. 

Advertising
YouTube is free to watch. But that doesn't mean they don't earn any money from their videos. All of their income comes from advertising in between, below and on top of videos. These are messages or videos with the aim to make you buy things, such as toys or apps. While these ads aren't necessarily dangerous, you should always keep in mind that they want to lure you in. So you better be careful what you click on and make sure you don't spend any money. 
How to use YouTube in education?
Using Video to support your lessons
YouTube is an amazing library full of videos on all kinds of topics. You can use it to support your lessons in all fields. Why not watch a video in a foreign language? Or use an animation on Ancient Greece during a history lesson? Video is a great way to capture the attention of your pupils. 
Your pupils can also integrate video themselves, to support flipping the classroom and present contents to each others. This will make any book report or presentation a lot more fun to watch. 
Creating a Class YouTube Channel & Vlogging
Of course, the real educational strength of YouTube lies in the creativity it allows for. Children can use multimedia and video to really express themselves. While they are not allowed to create their own account, you as a teacher can make a joint class account. That one is administrated and moderated by you, but filled by the children. 
You could for example encourage them to make a video documentary for the sCoolPaper or to start Vlogging about daily school life. In a Vlog, people talk about their lives and show what is happening. This can be done daily or weekly, and with a rotating system. Every week, two or three other pupils are allowed to fill the channel with videos. 
Creating a video requires a lot of planning and practice. Not only do you have to learn how to properly point the camera, but often a written script and preparation are required. Your pupils will learn how to make up a good plan of action and also successfully complete it; as well as use language skills. 
Community guidelines
YouTube has a set of community guidelines: agreements they expect their users to respect. These include among others not posting videos with overt violence, no hateful content and respecting copyright. When you or your pupils see a video that is not appropriate, you can report it. A flag will appear in the YouTube system. 
However, a lot of users have complained that YouTube is not very strict in following their own guidelines. They are quick to respond when copyrights are being infringed, but slower when it comes to battling hate speech or taking down videos with violent content. 
Class discussion on advertisements 
YouTube is filled with ads. Not only do children need to realise that ads are not real, but that they are actively trying to sell them something.
However, that doesn't mean that advertising is a bad thing. Because of the money YouTube makes on ads, they can pay professional content creators for their work. Because of that, there are Vloggers that can actually make a (very good) living out of their art. 
Have fun!
3,598

views

0

previews

4

versions
Avg. Rating:

Updated By:

Karen Mouws

January 18, 2017

Posted By:

Karen Mouws

January 3, 2017

Versions:

v.4
---